WEST GREENLAND

the voyage to west greenland happened accidently. intended was a ship cruise along the east coast of baffin island in canada (as shown below) - however, the village "clyde river" was blocked by icebergs.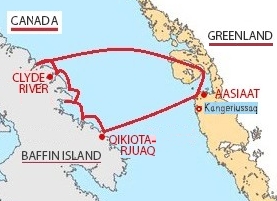 as customs procedures and acceptance of the tour couldn't happen, the ship was forced to return to greenland, the town aasiat which has a large harbour.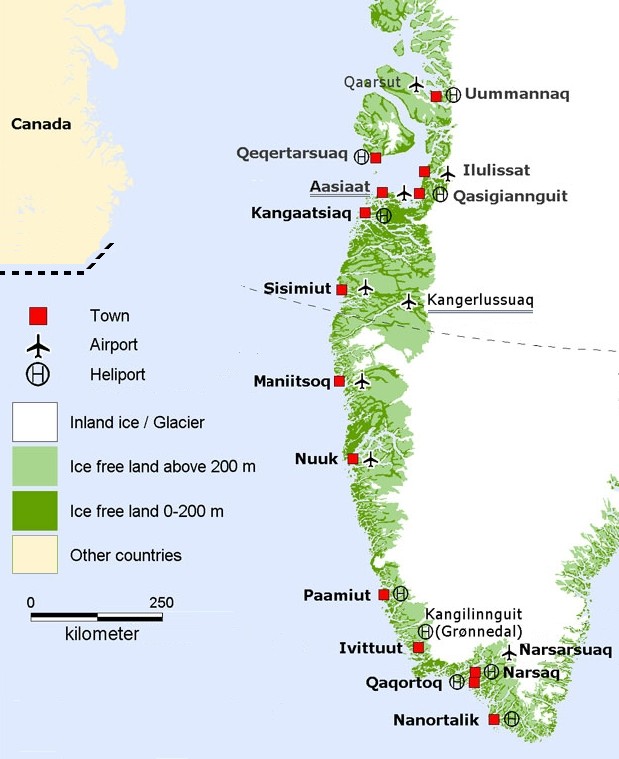 then the coastal areas north of the polar circle (see map) were explored, focussed on icebergs and glaciers, as well as islands with rough landscapes..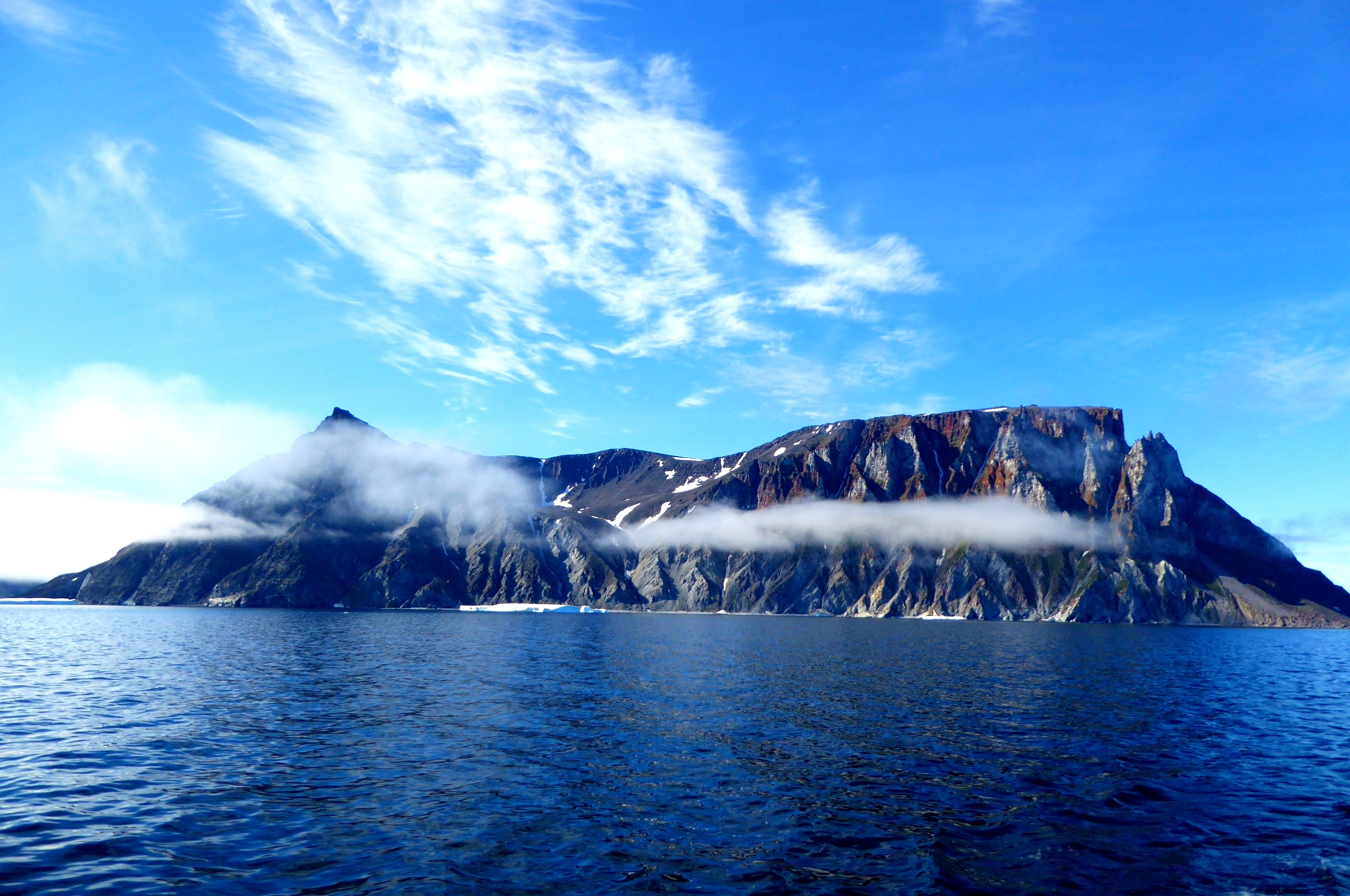 SHIP 'CAPE RACE'
this is a small ship, however, it has a powerful engine, is able to manoeuvre within narrow spaces, and is designed as ice-breaking. it can carry 15 passengers.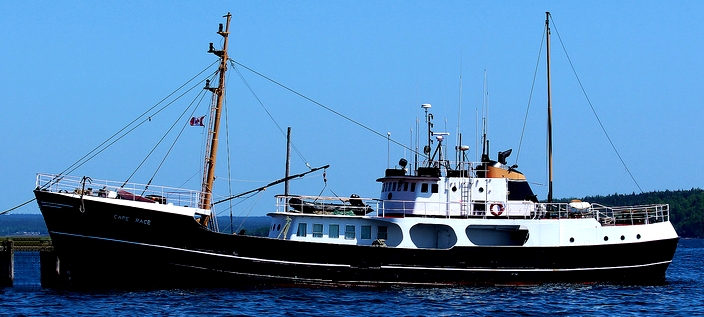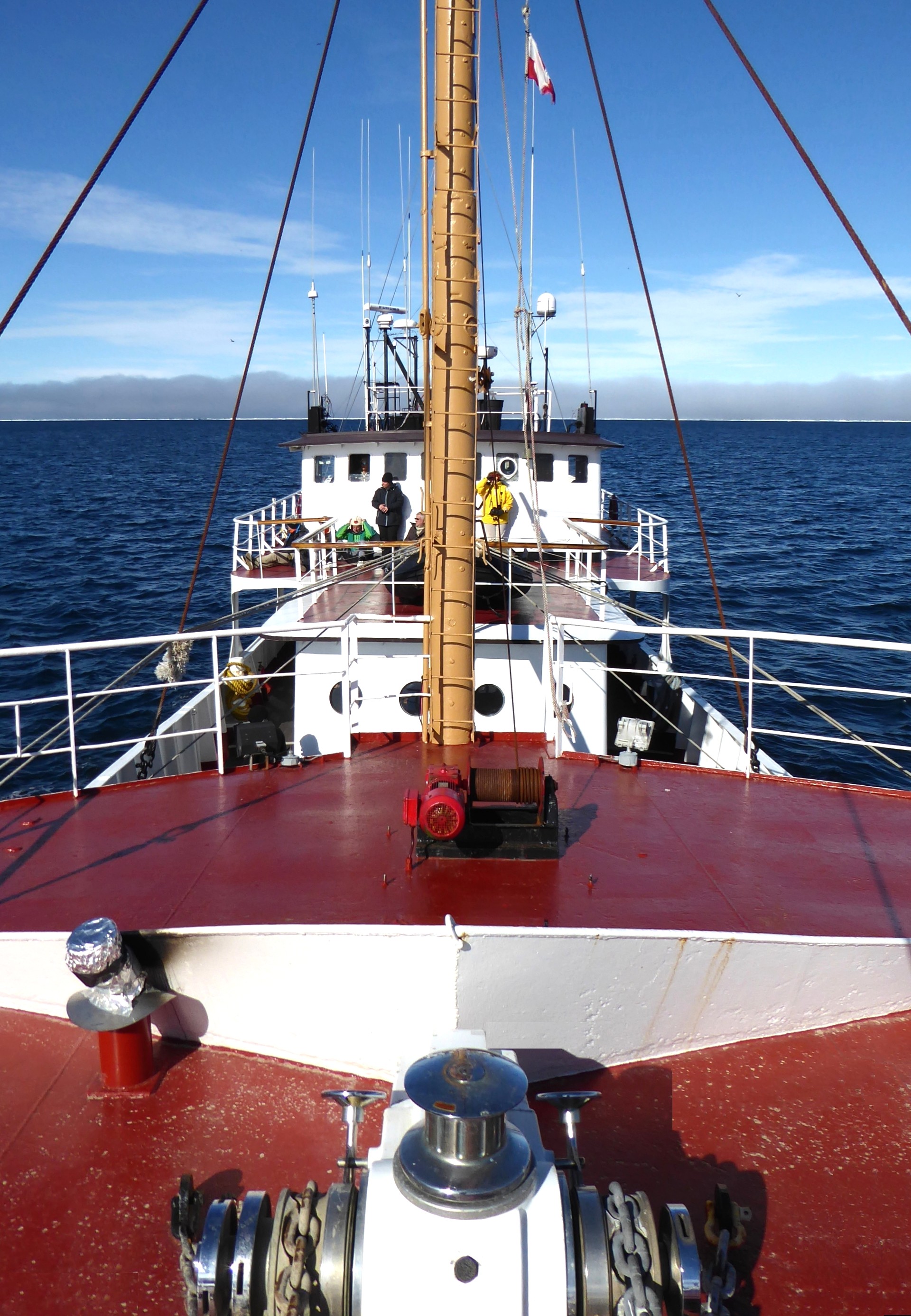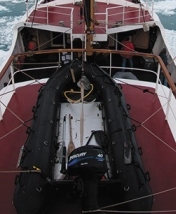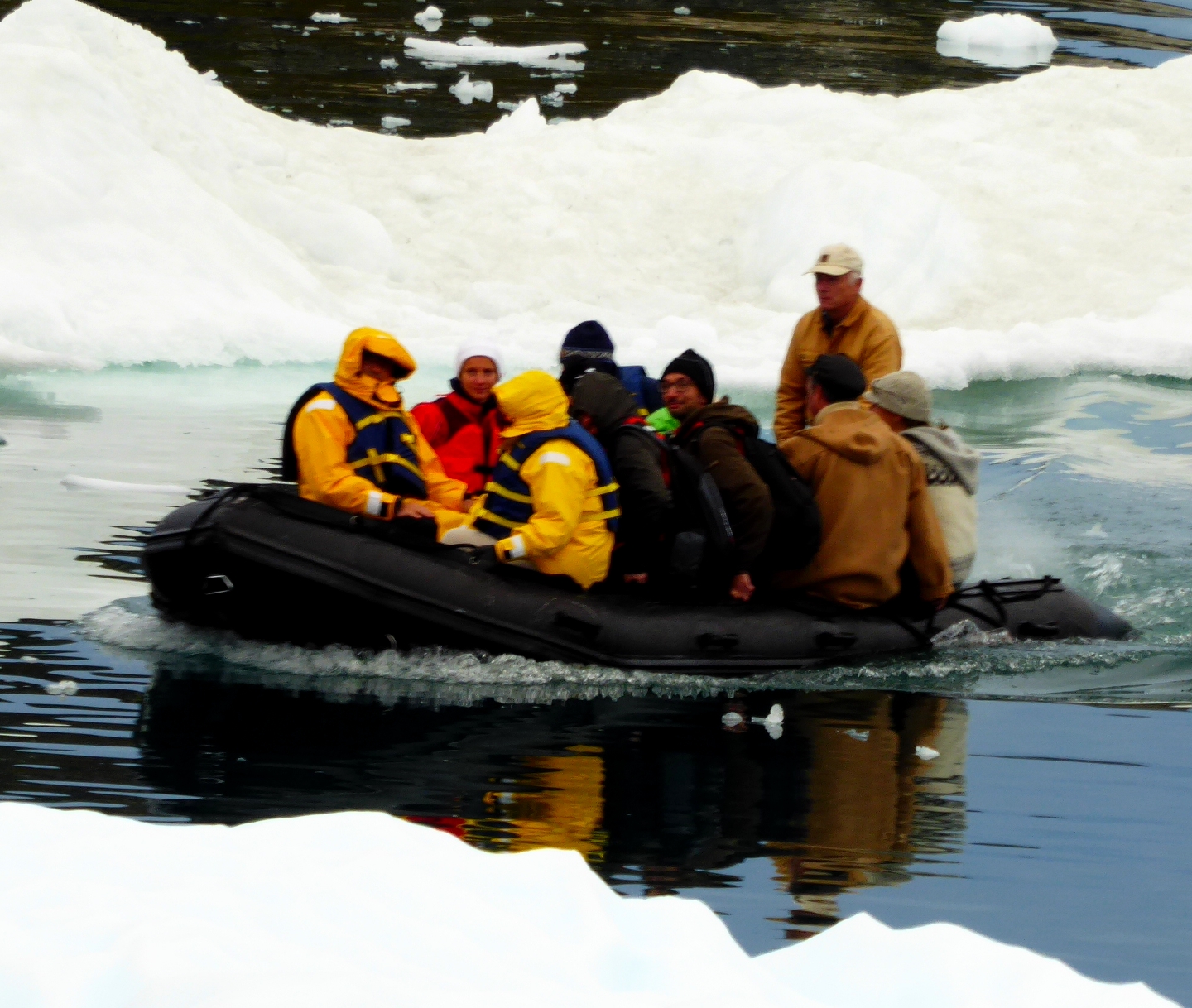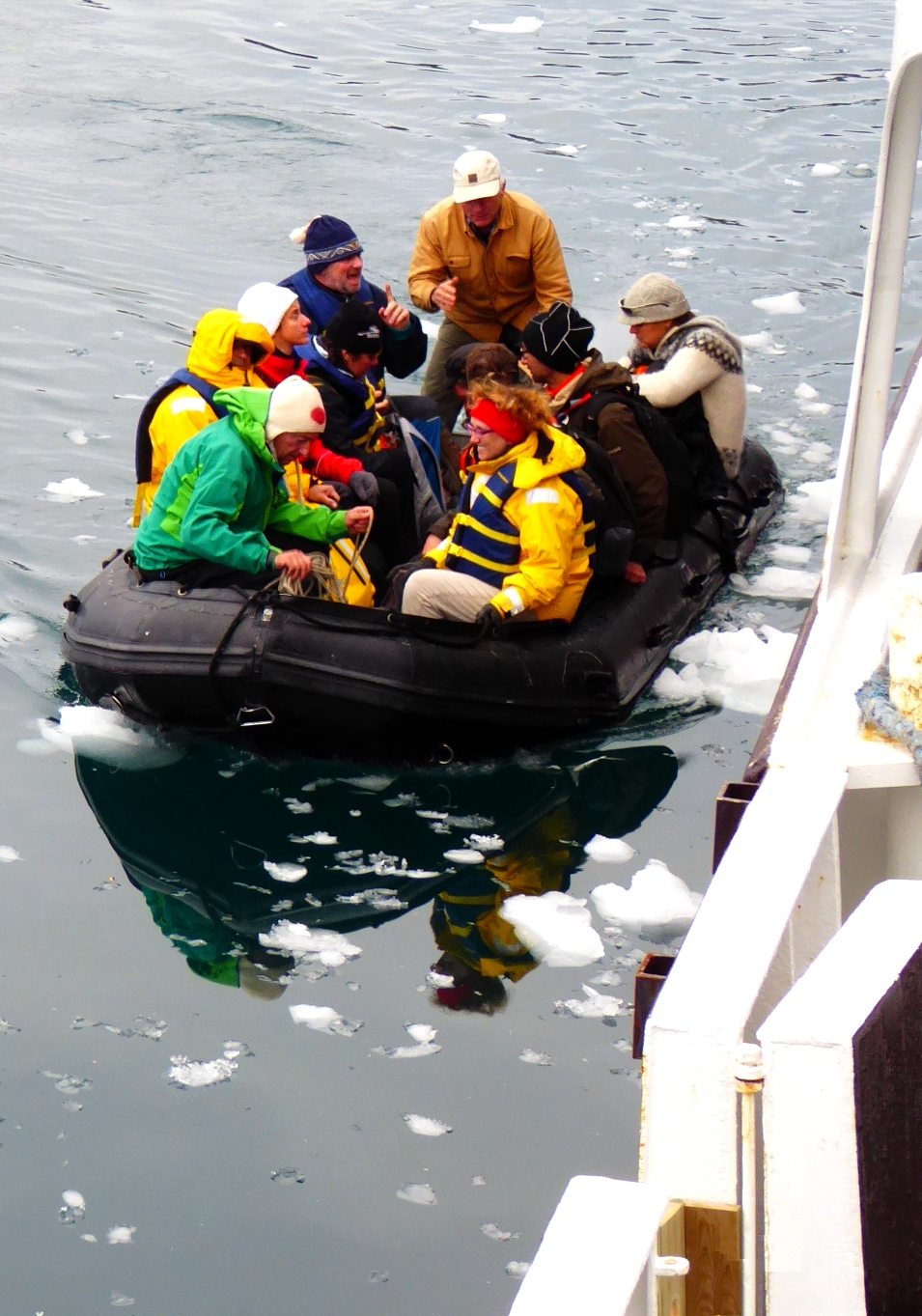 for excursions and landings, an inflatable rubber boat with an outside engine is used, which can carry 10 to 12 people.
COASTAL TOWNS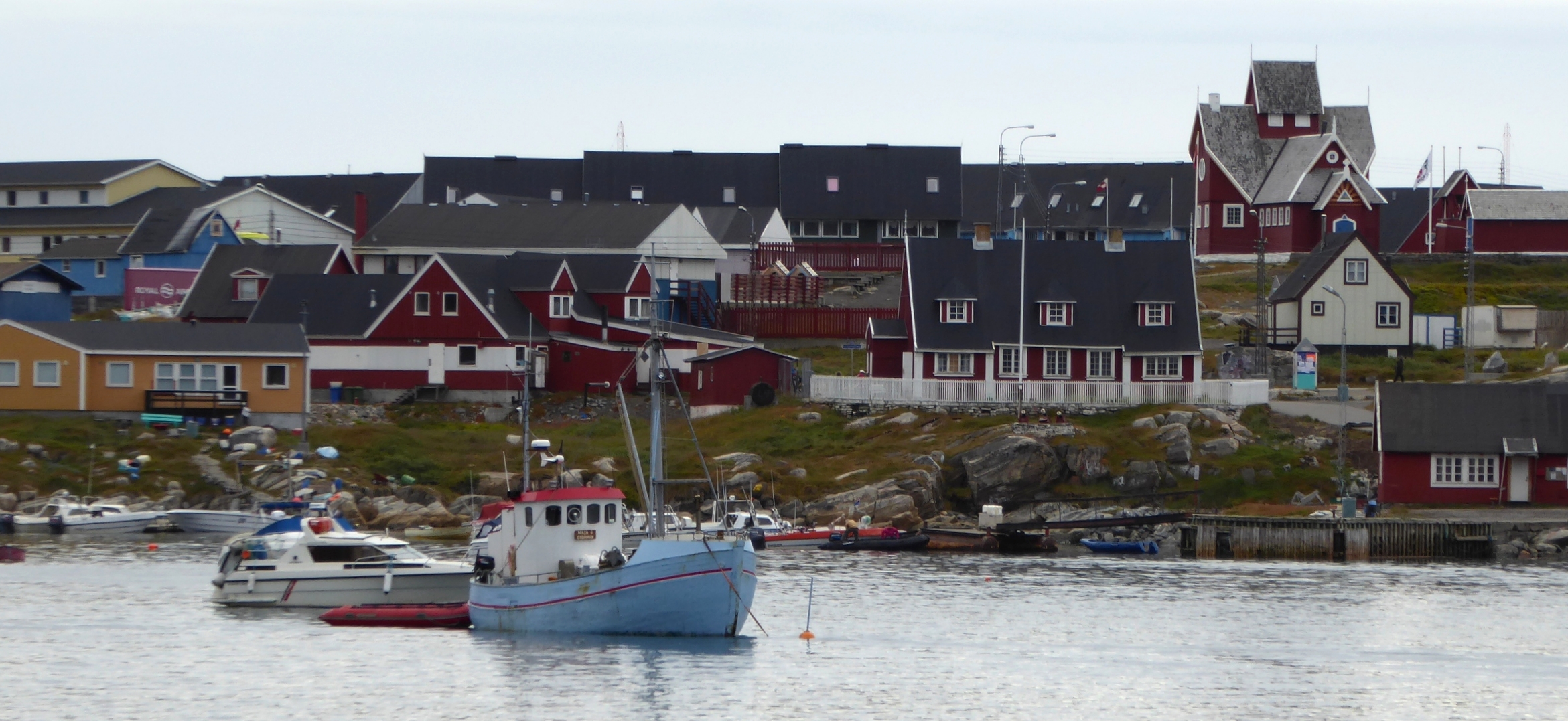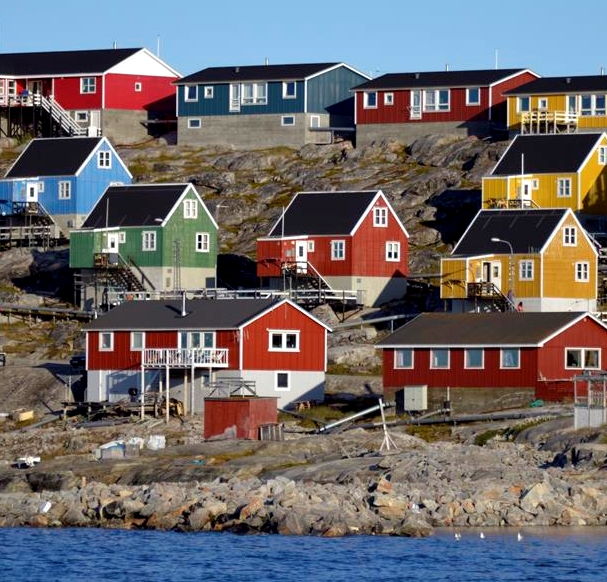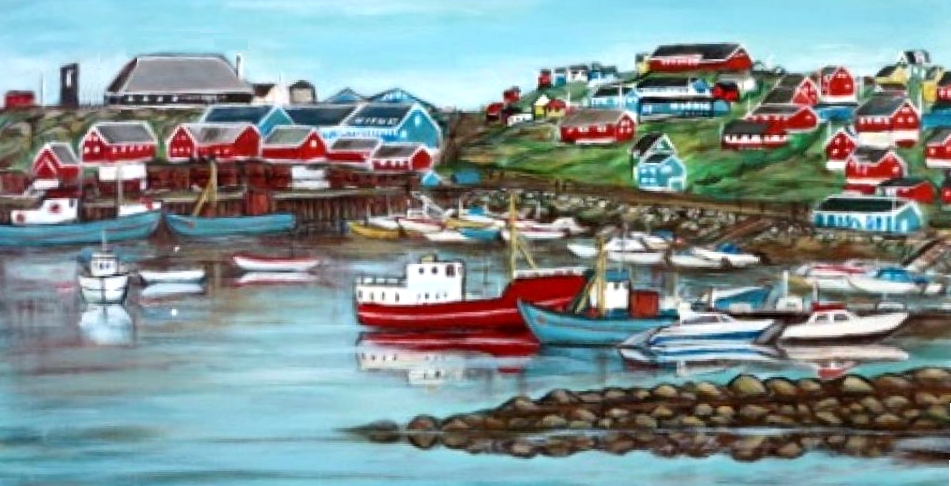 ICEBERGS AND GLACIERS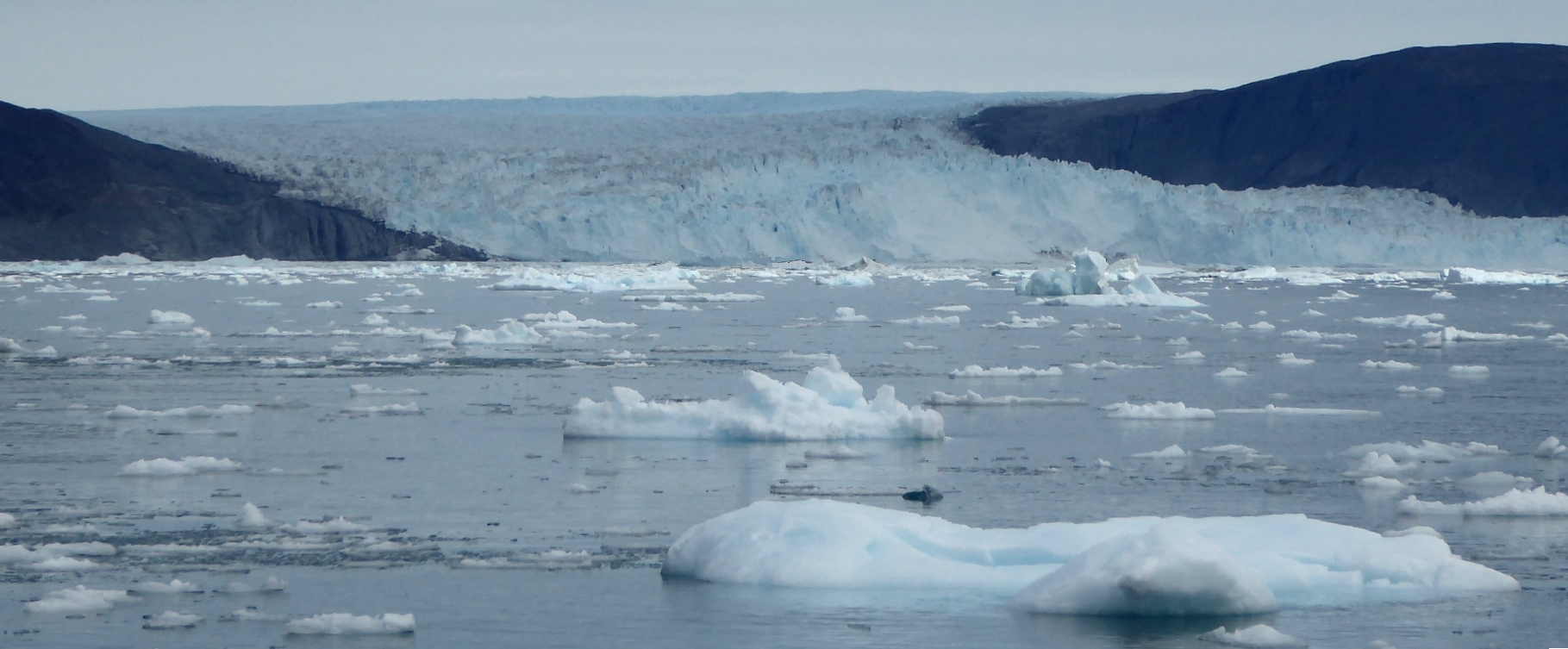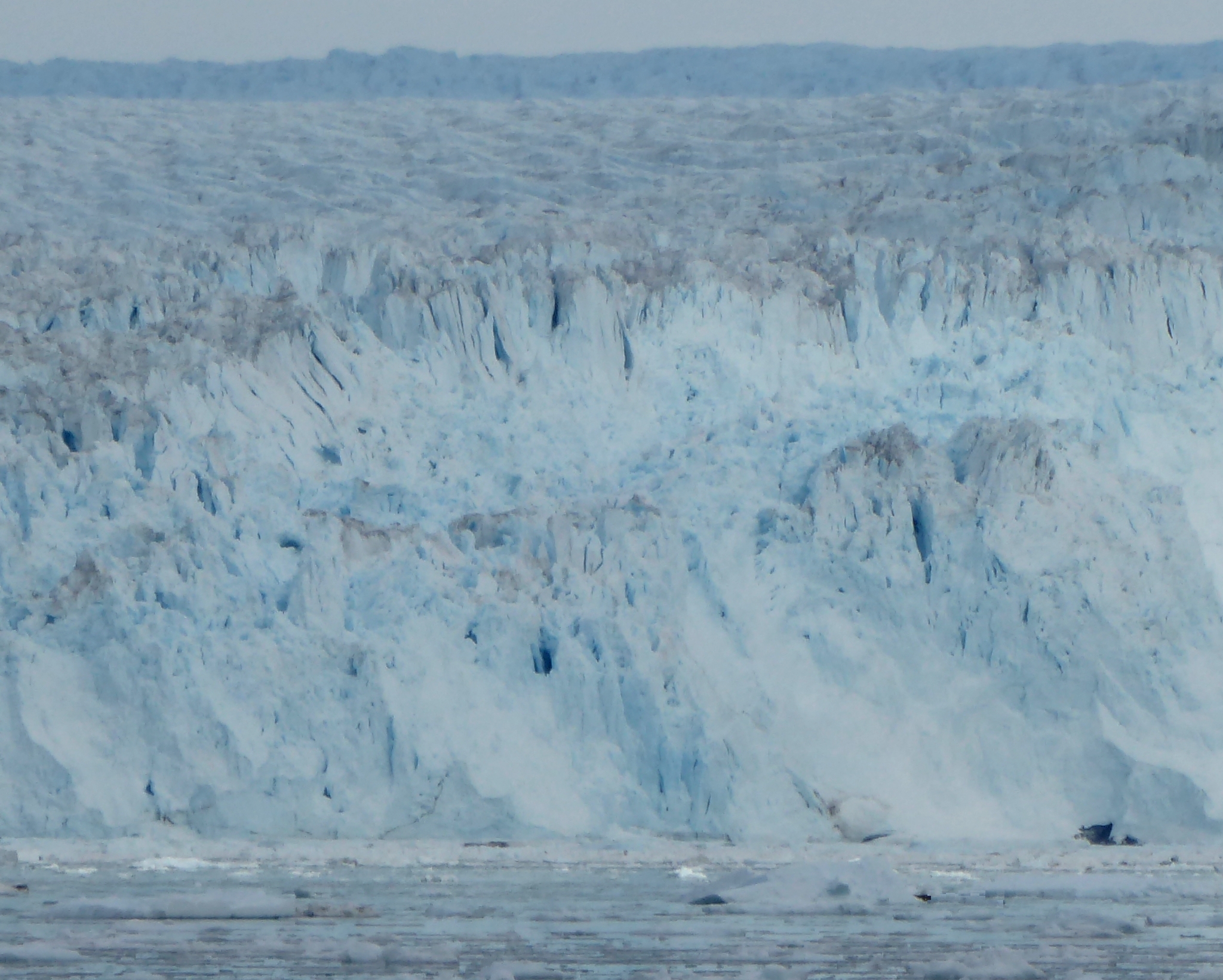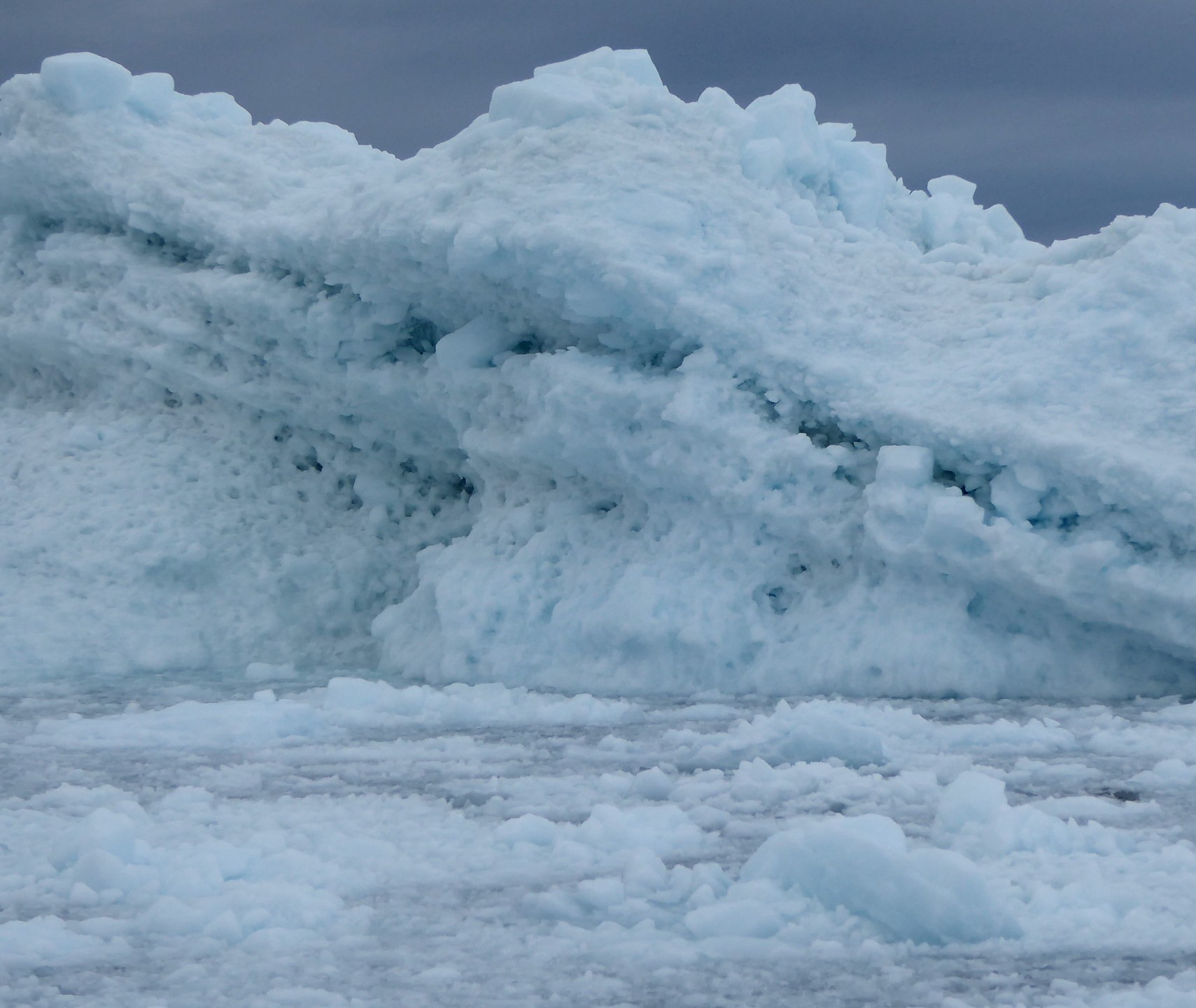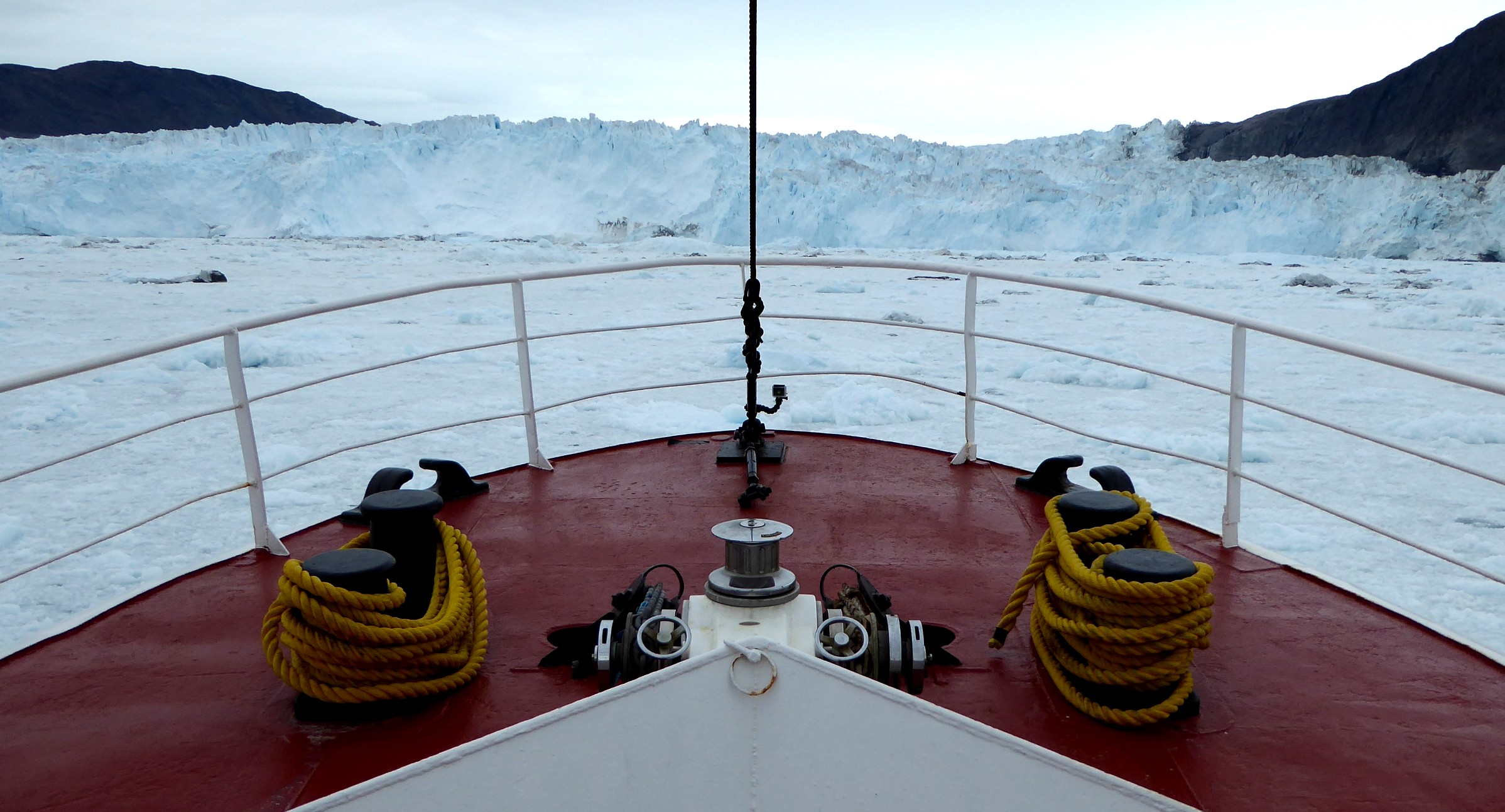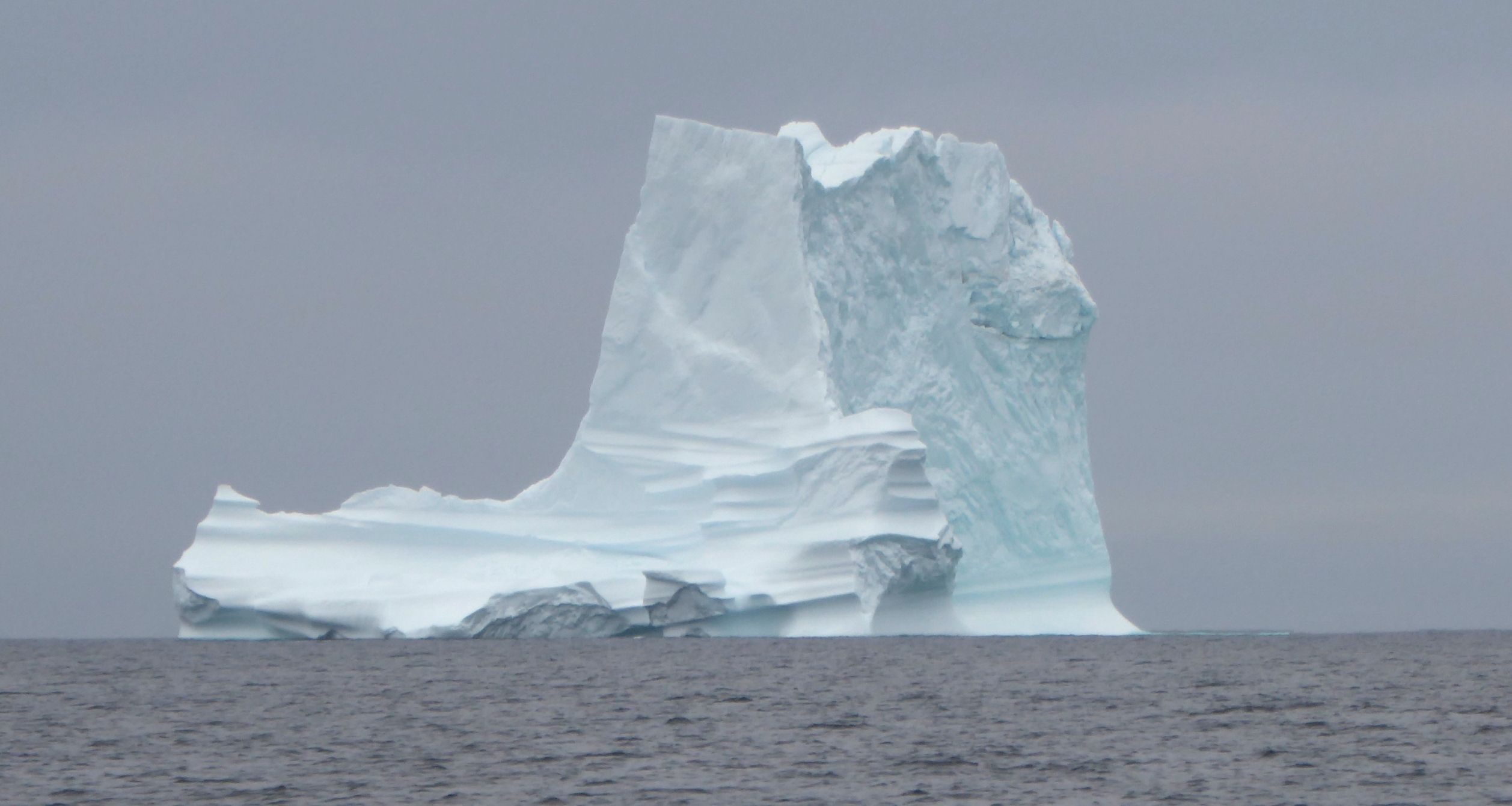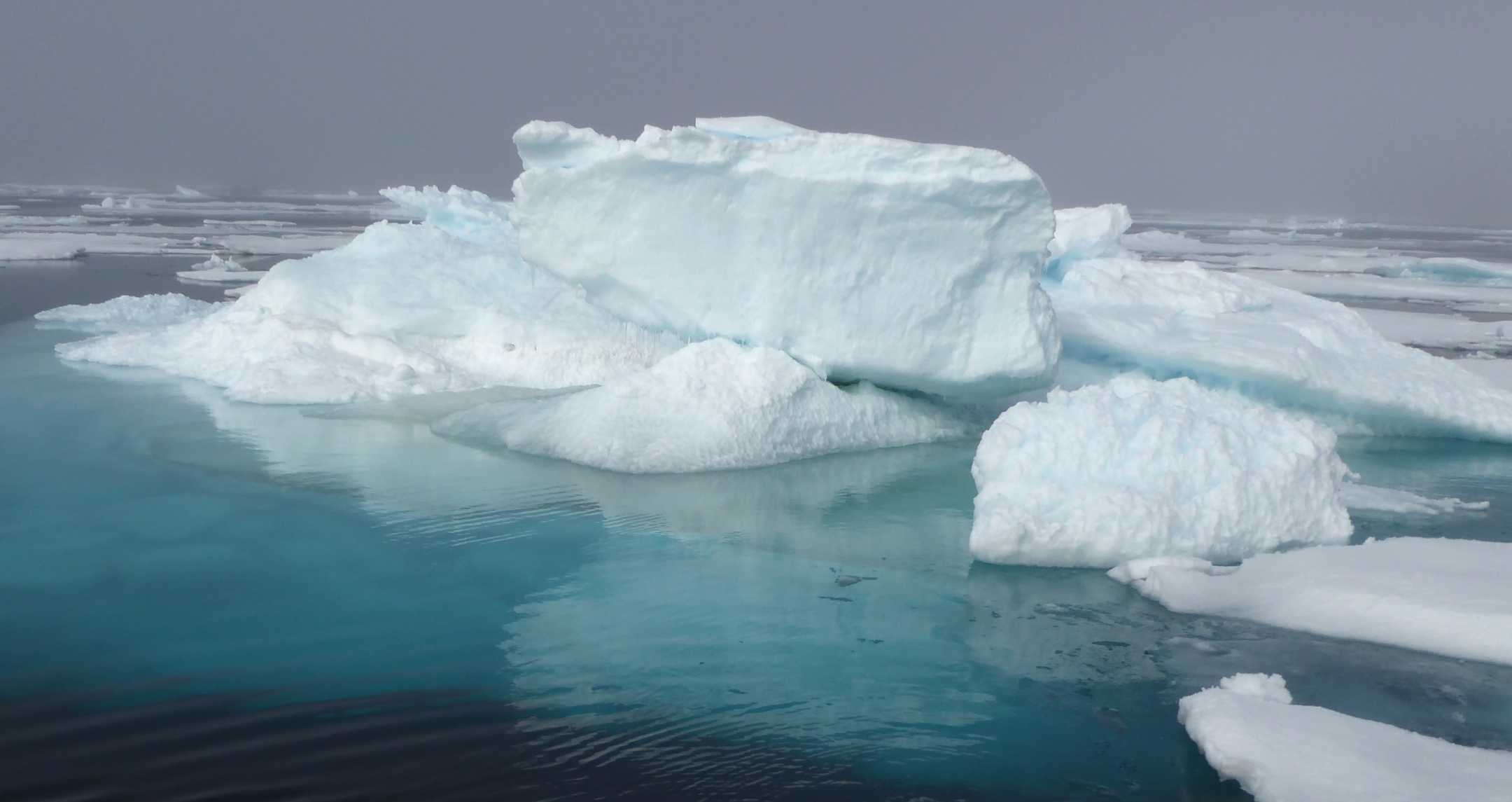 SEA COVERED WITH ICE