ICE BARRIERS AND ICEBERGS

the antarctica continent contains two huge ice shelves, the filchner-ronne shelf and the ross shelf (see "area maps"). these are floating on the southern ocean and are between 100 meter and 1000 m thick. where they reach the ocean, their height above water is at least 15 to 20 m. both are larger than 400000 km2. the ice shelves are called "ice barriers" because no ship can pass them, not even the strongest icebreaker.
on their sea side, very large pieces of ice shelves break off - this is iceberg calving. it also occurs where glaciers reach the ocean - a feature of almost all antarctic coasts.
some icebergs, especially "tabular" ones, can be tens of kilometers long. about 1/5 of an iceberg is above water. many icebergs have spectacular shapes.
on smaller ones animals can be seen, such as seals or penguins. two of the photographs below show a lonely penguin on his way to the top!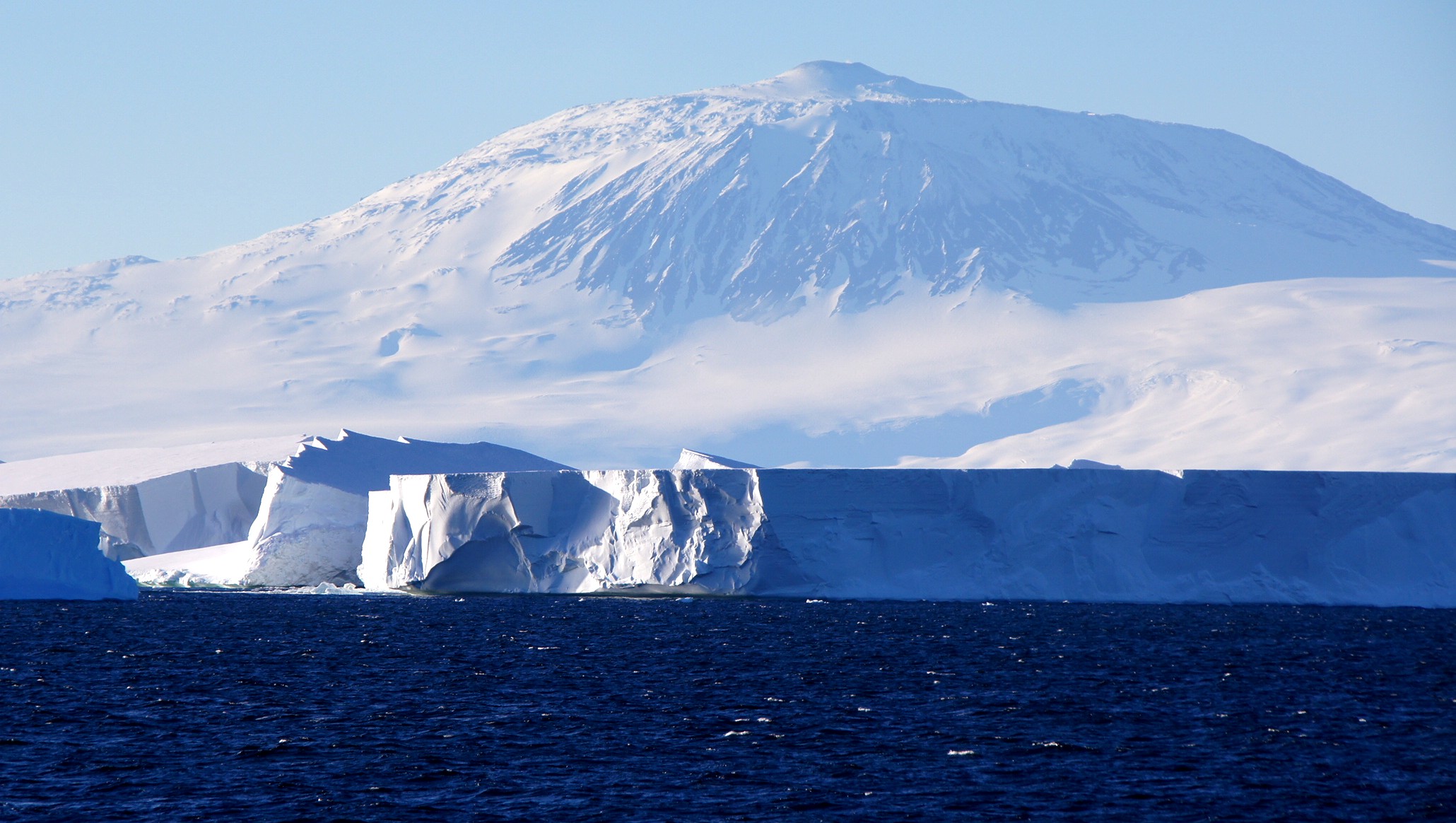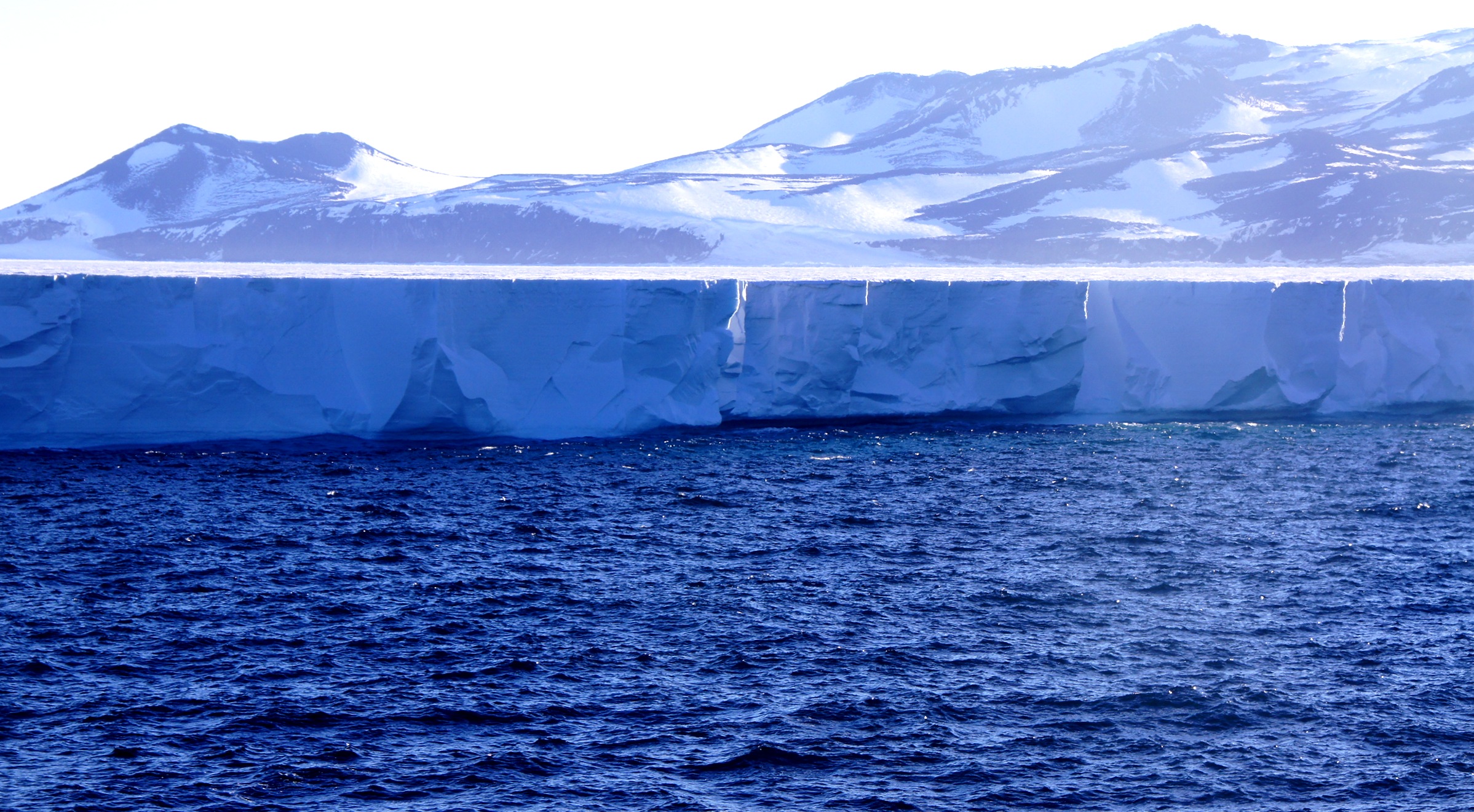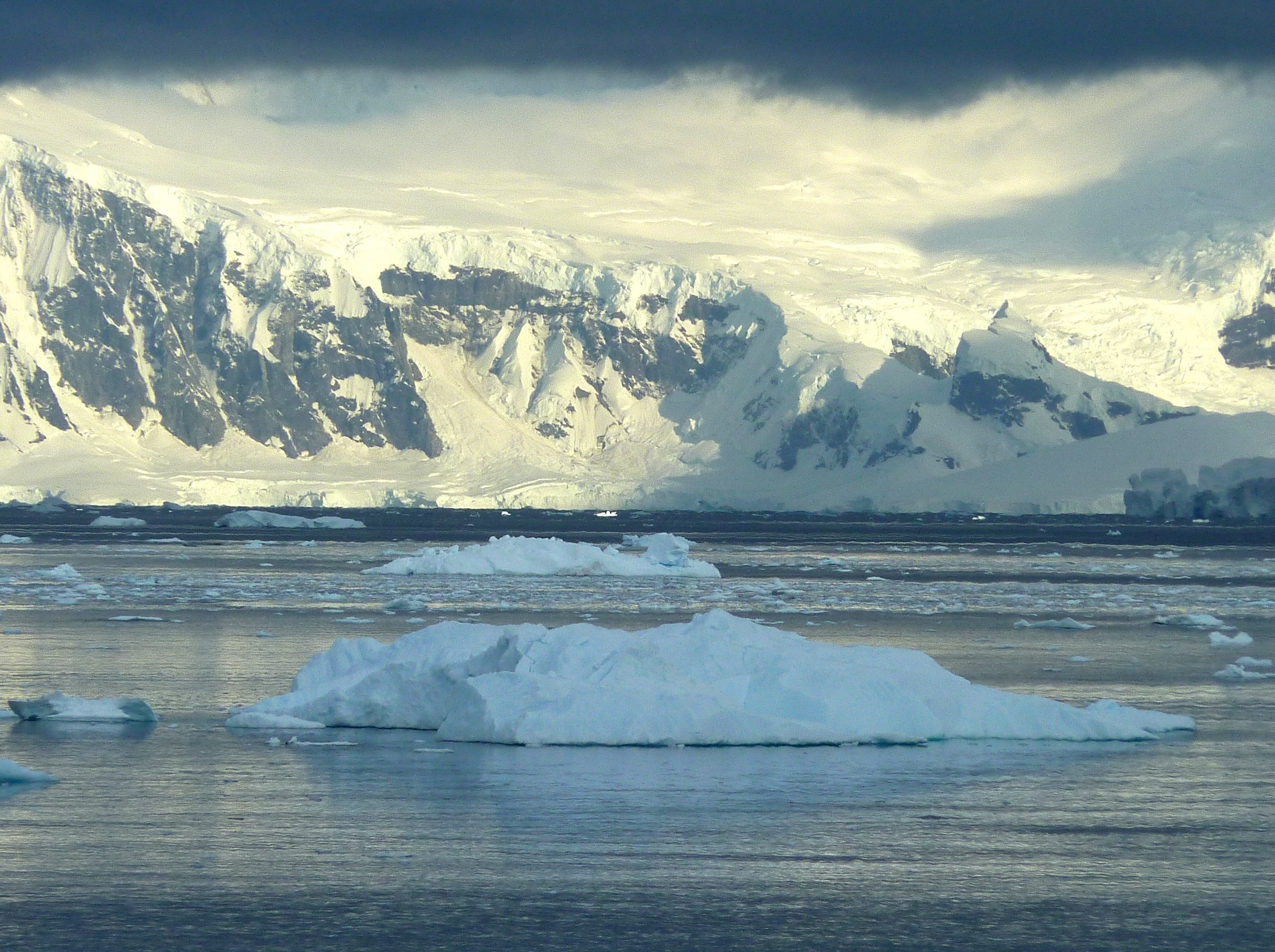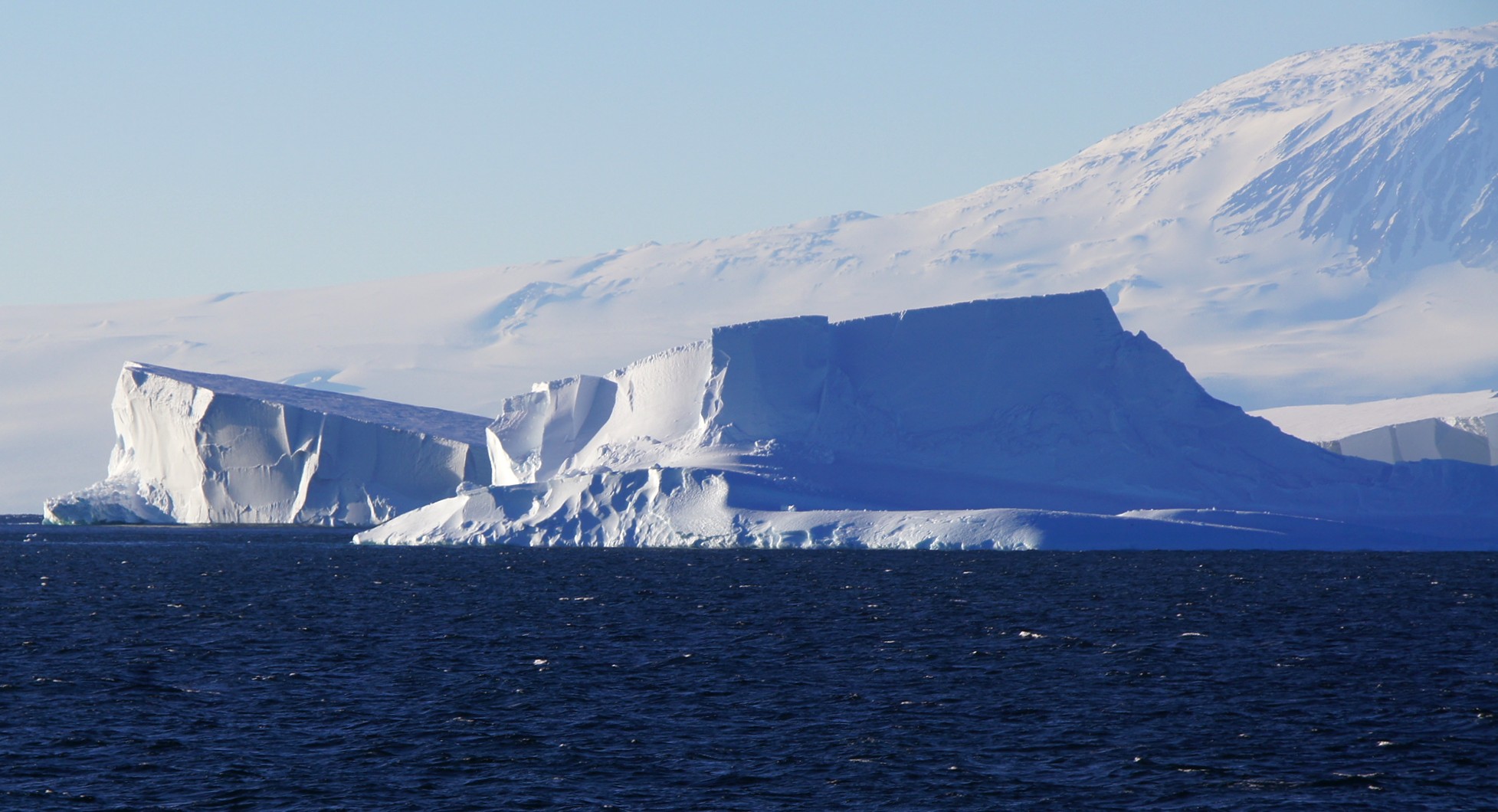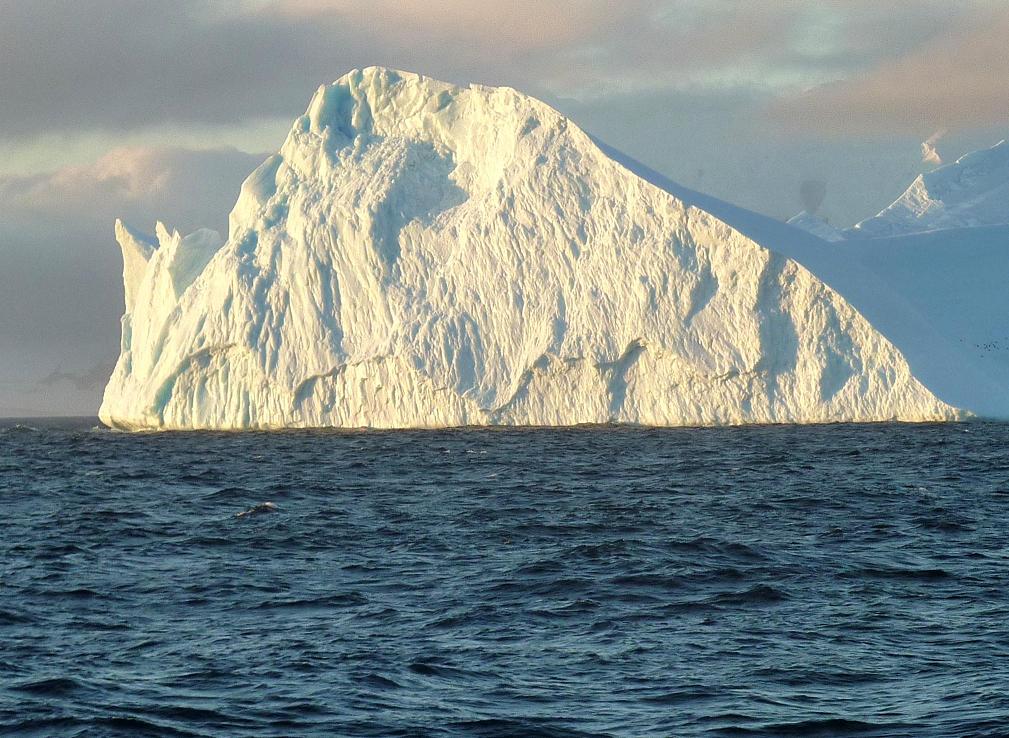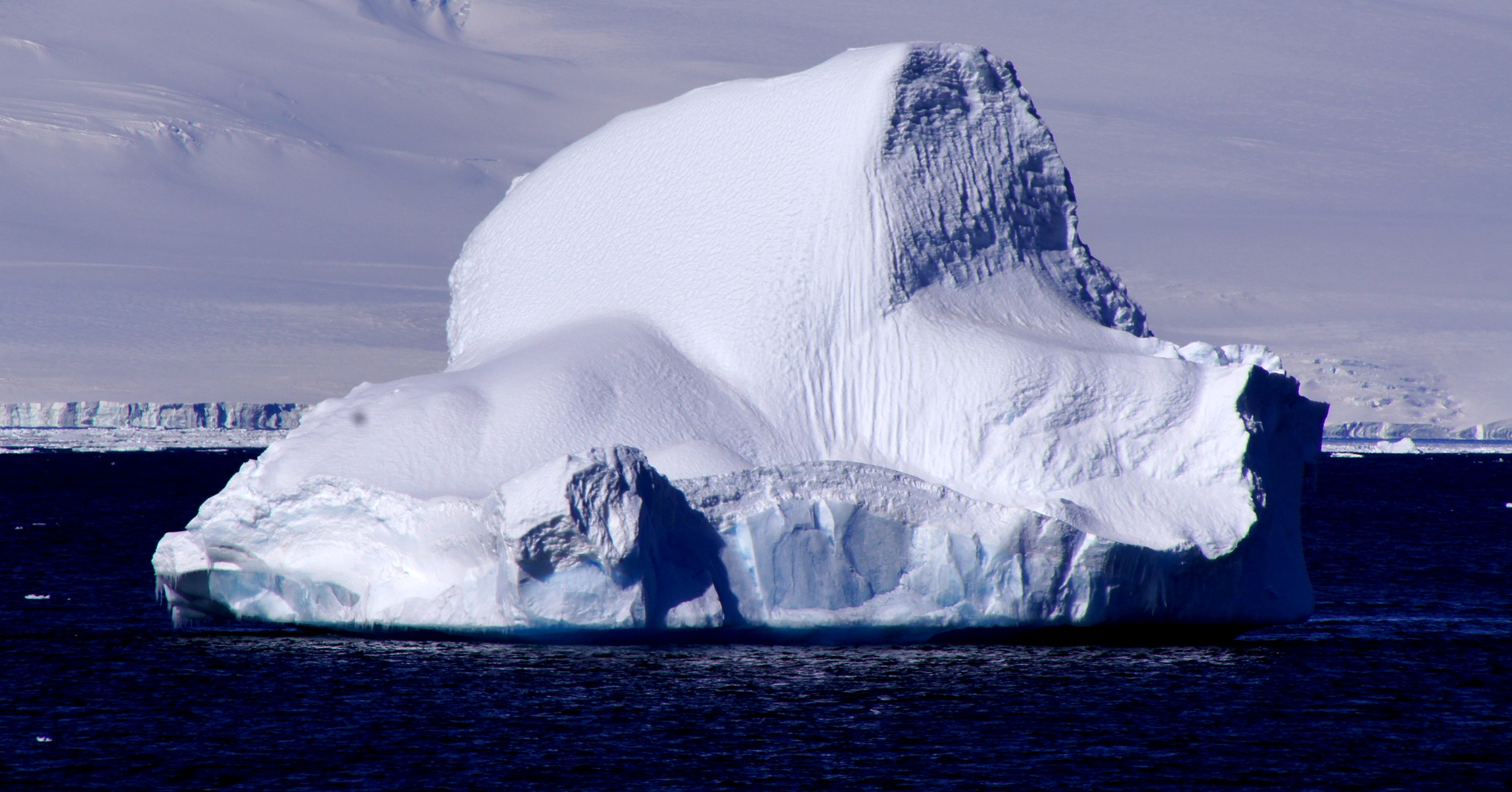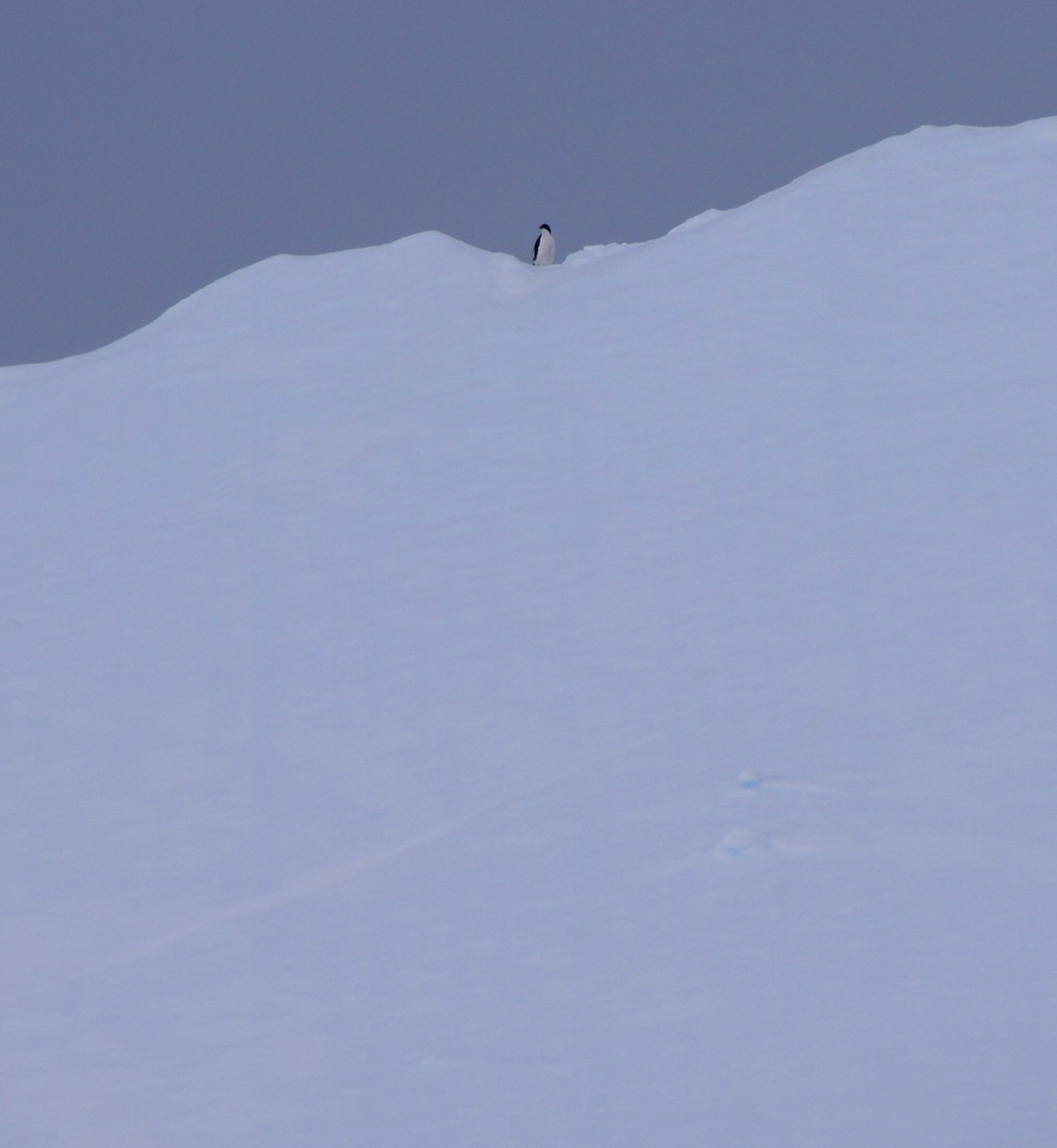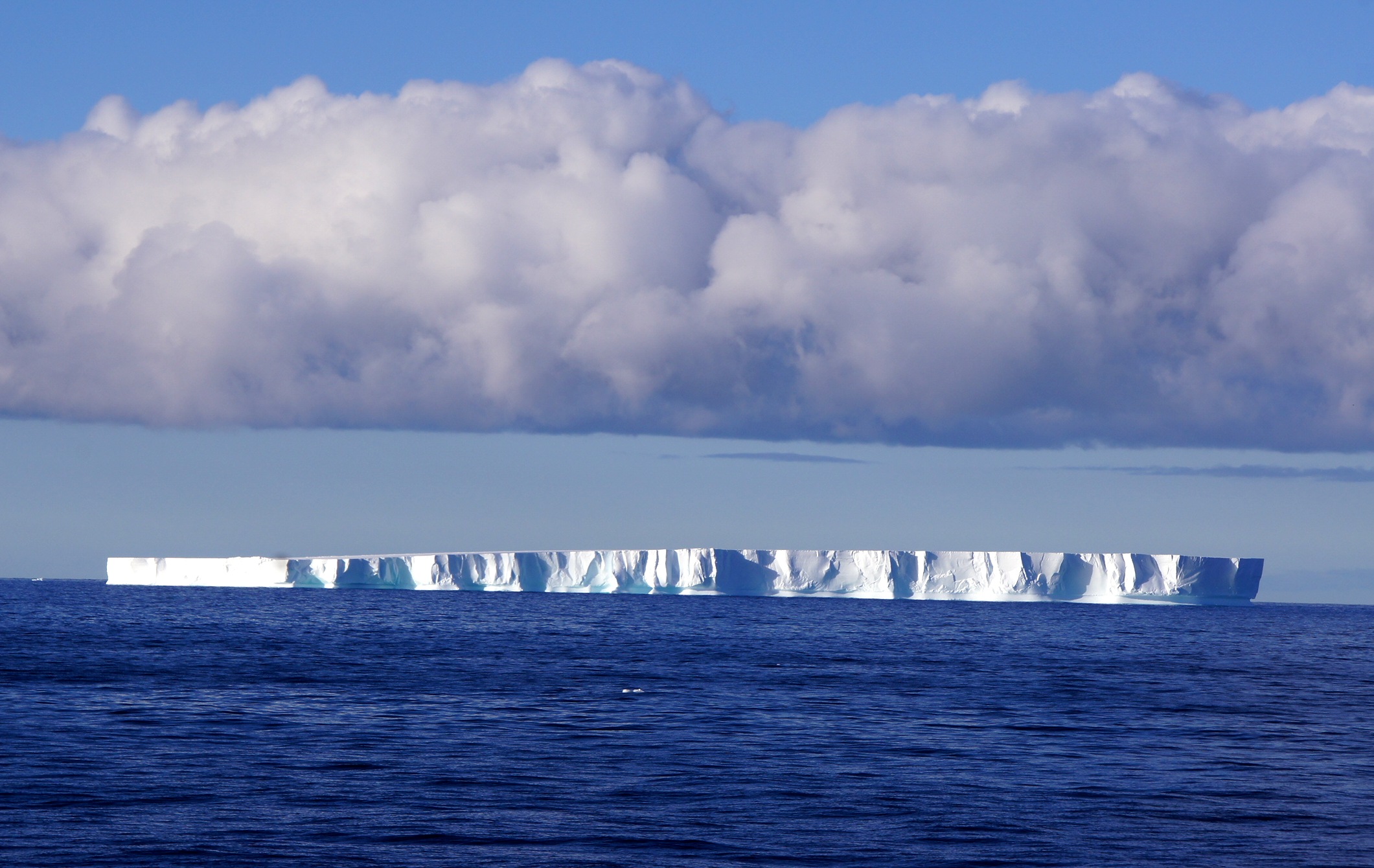 ~~~~~~~~~~~~~~~~~~~~~~~~~~~~~~~~~~~~~~~~~~~~~~~~~~