SANTIAGO CITY FEATURES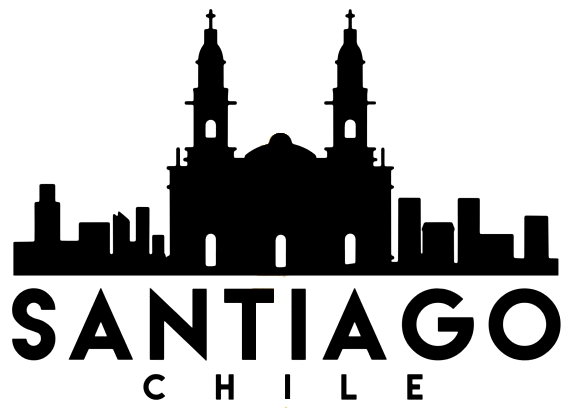 chile's capital santiago is by far its largest city and has 5.2 mio residents. because of this and its wealth, it is crowded with mighty architecture. a crucial building is the cathedral.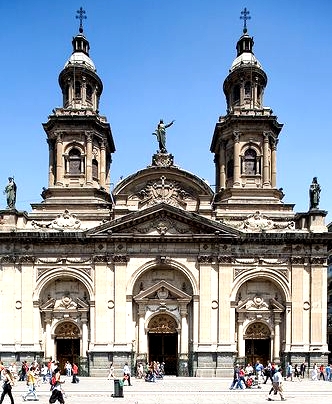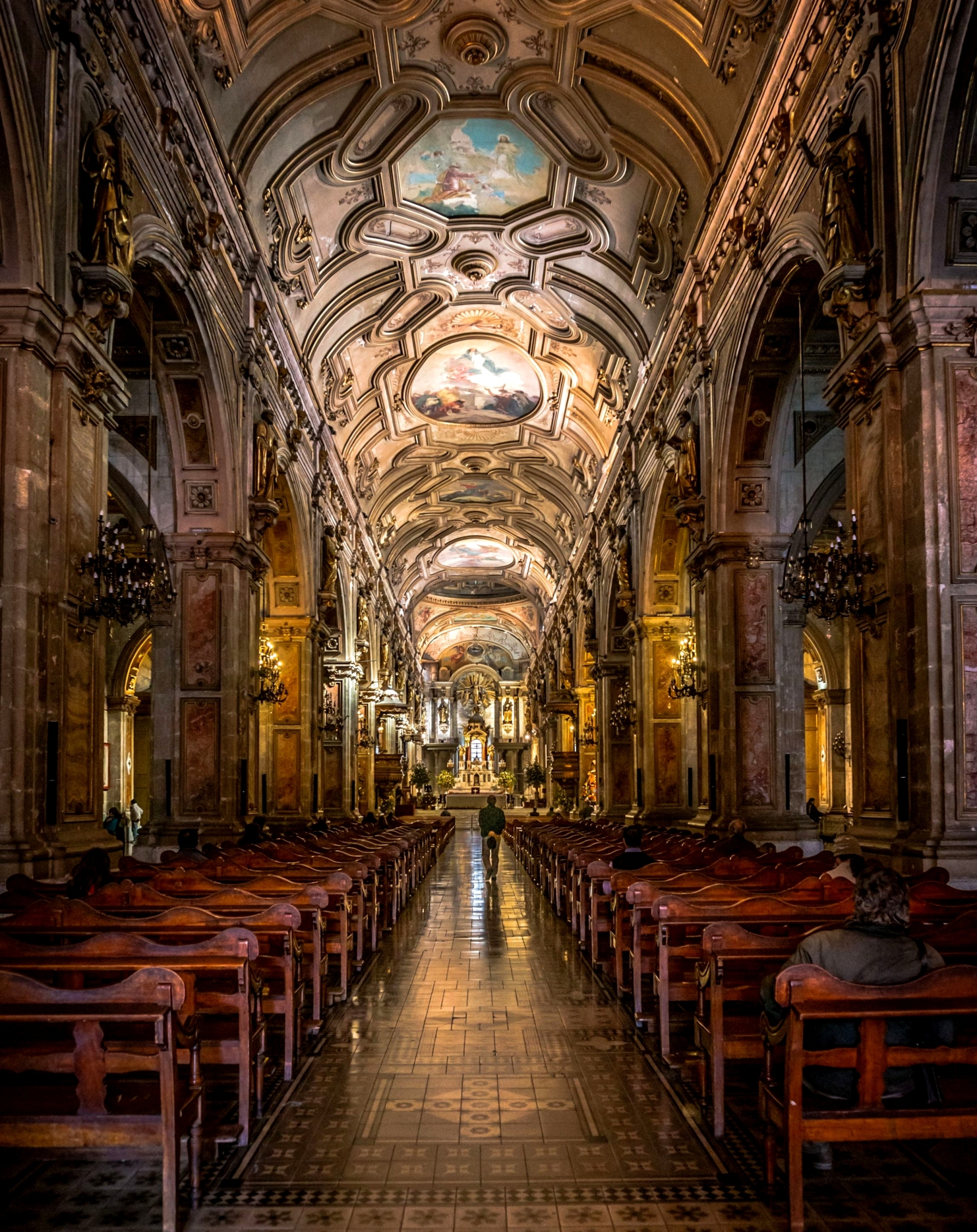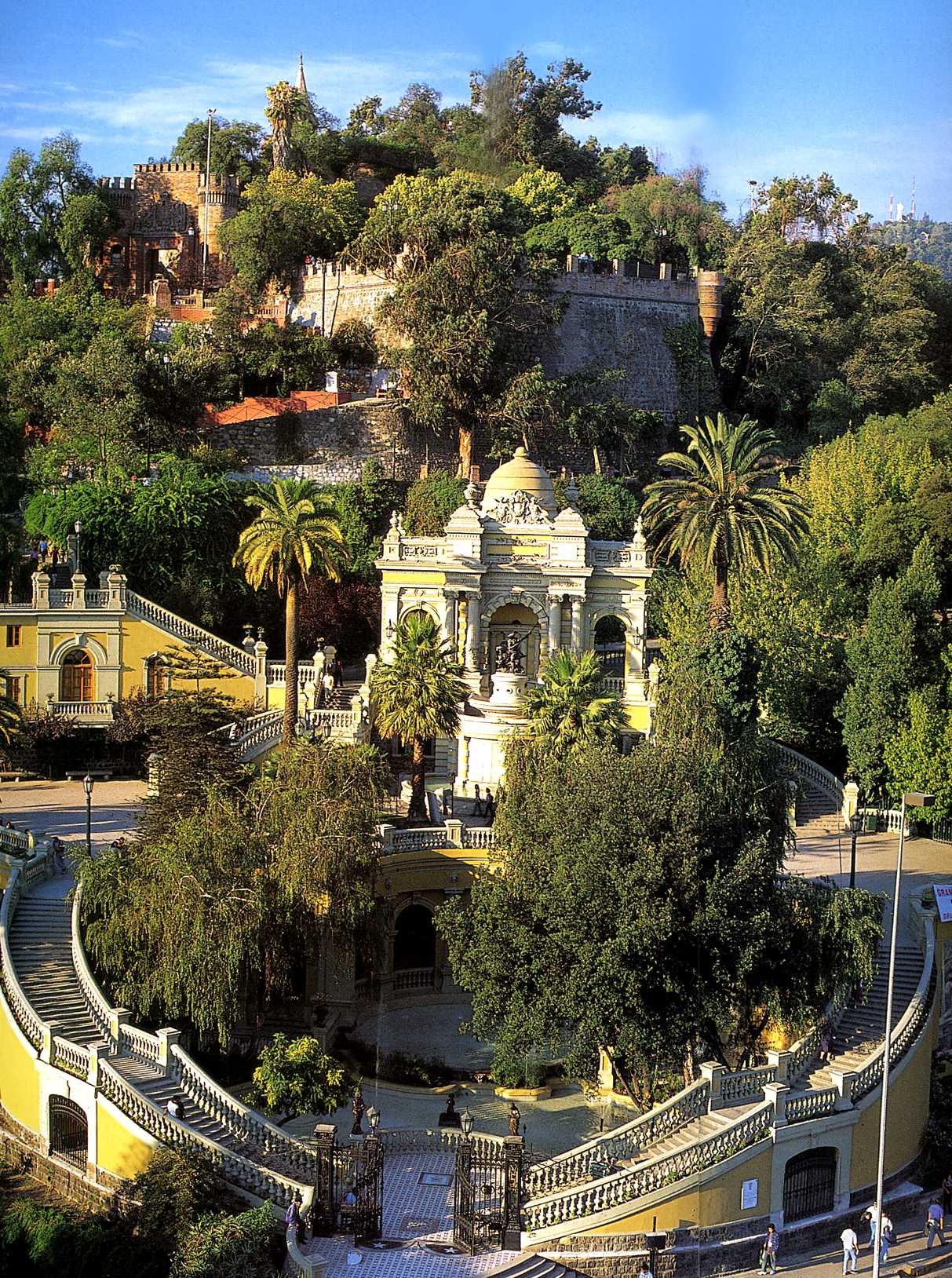 the "cerro santa lucia" (see map below) is the city's only hill, covered with pretentious constructions.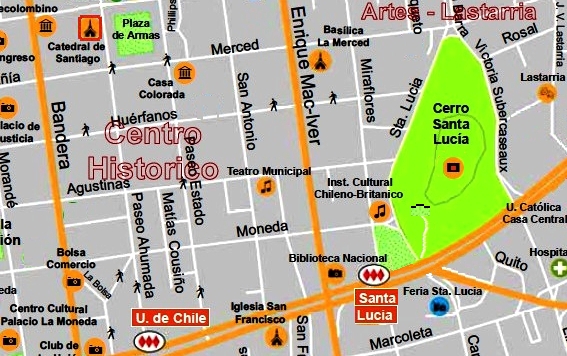 beside santiago's many governmental buildings, banks are impressive - even their entrances.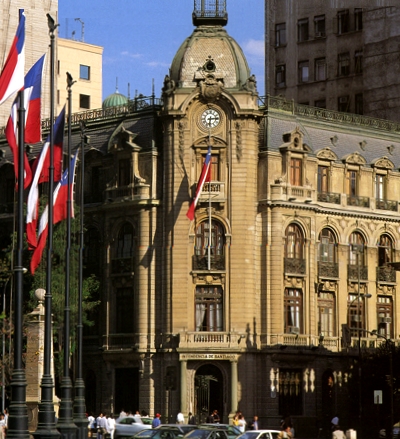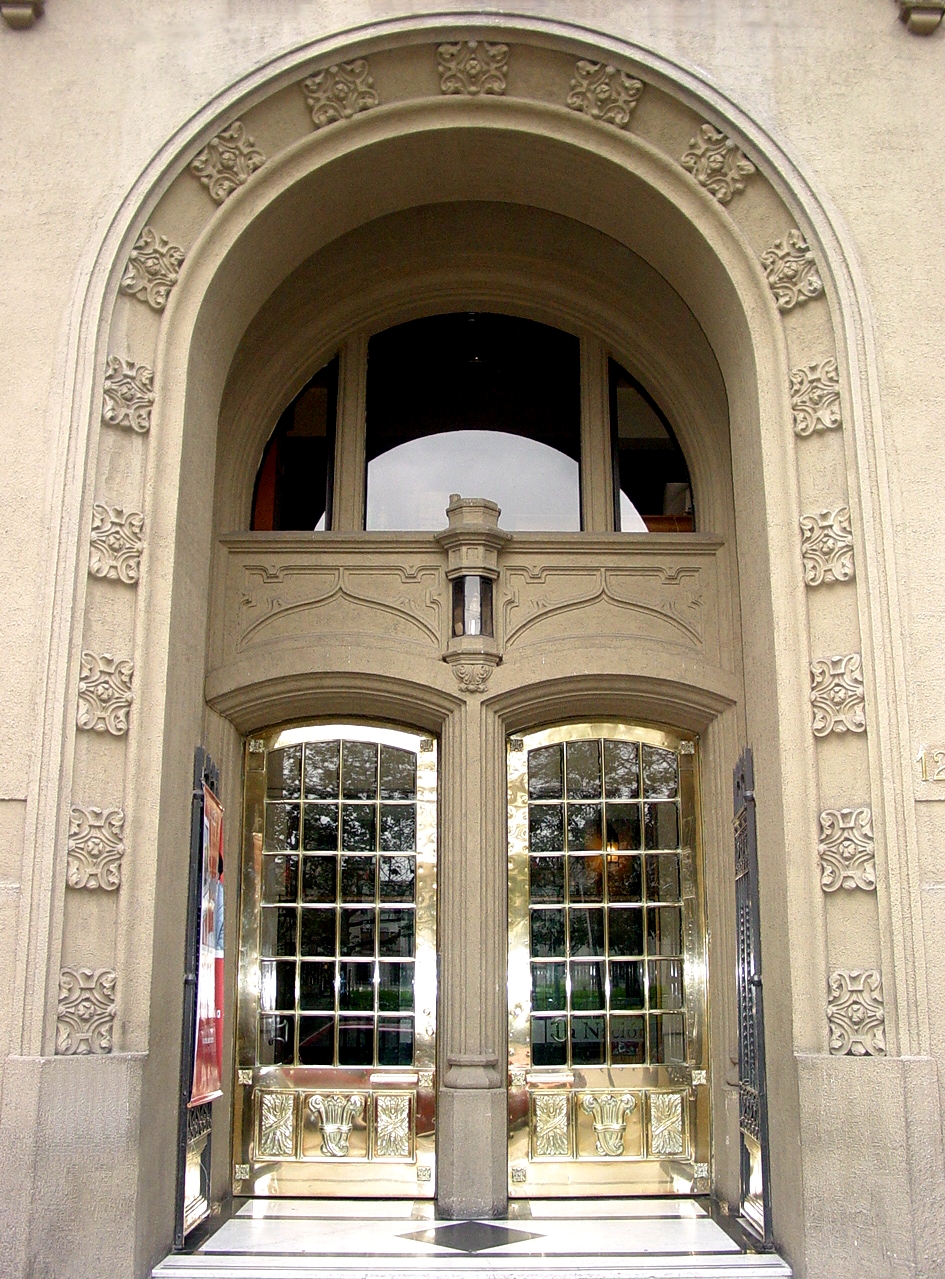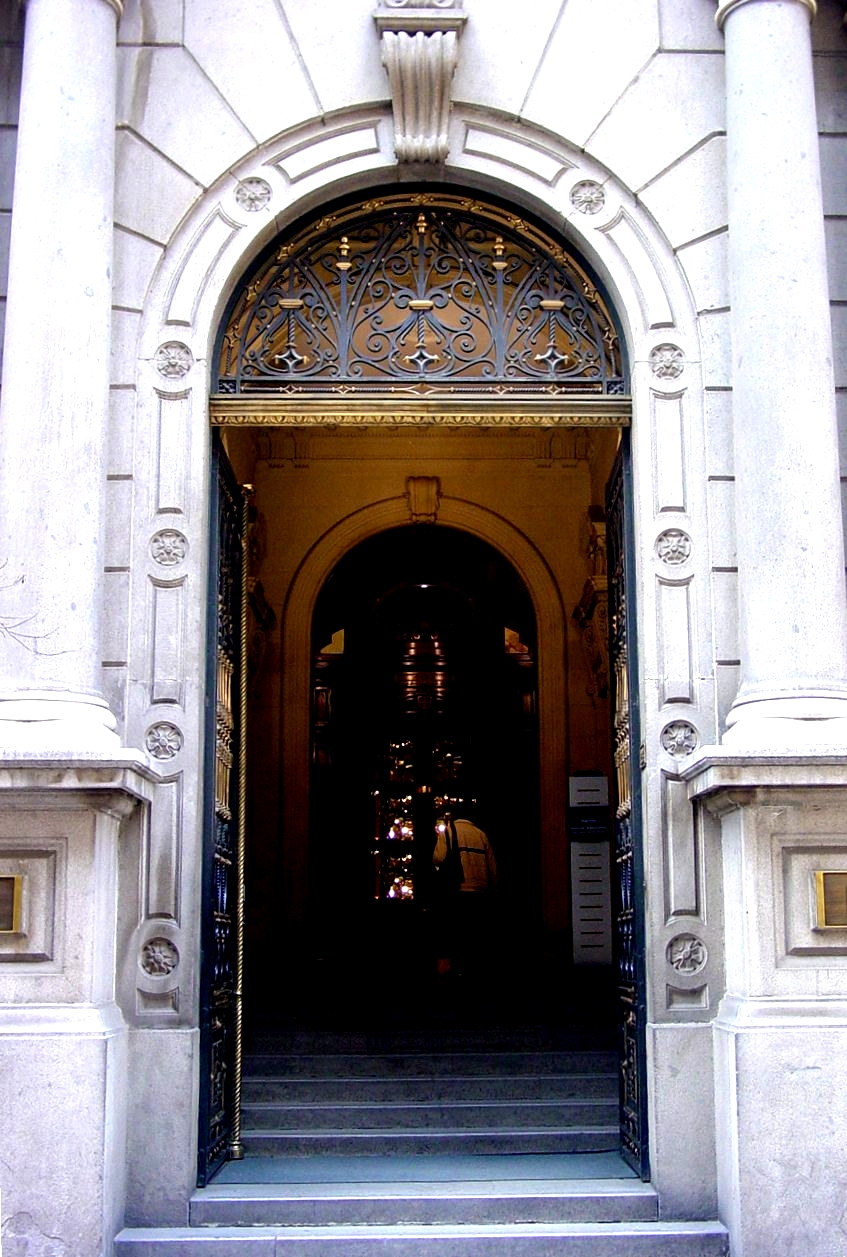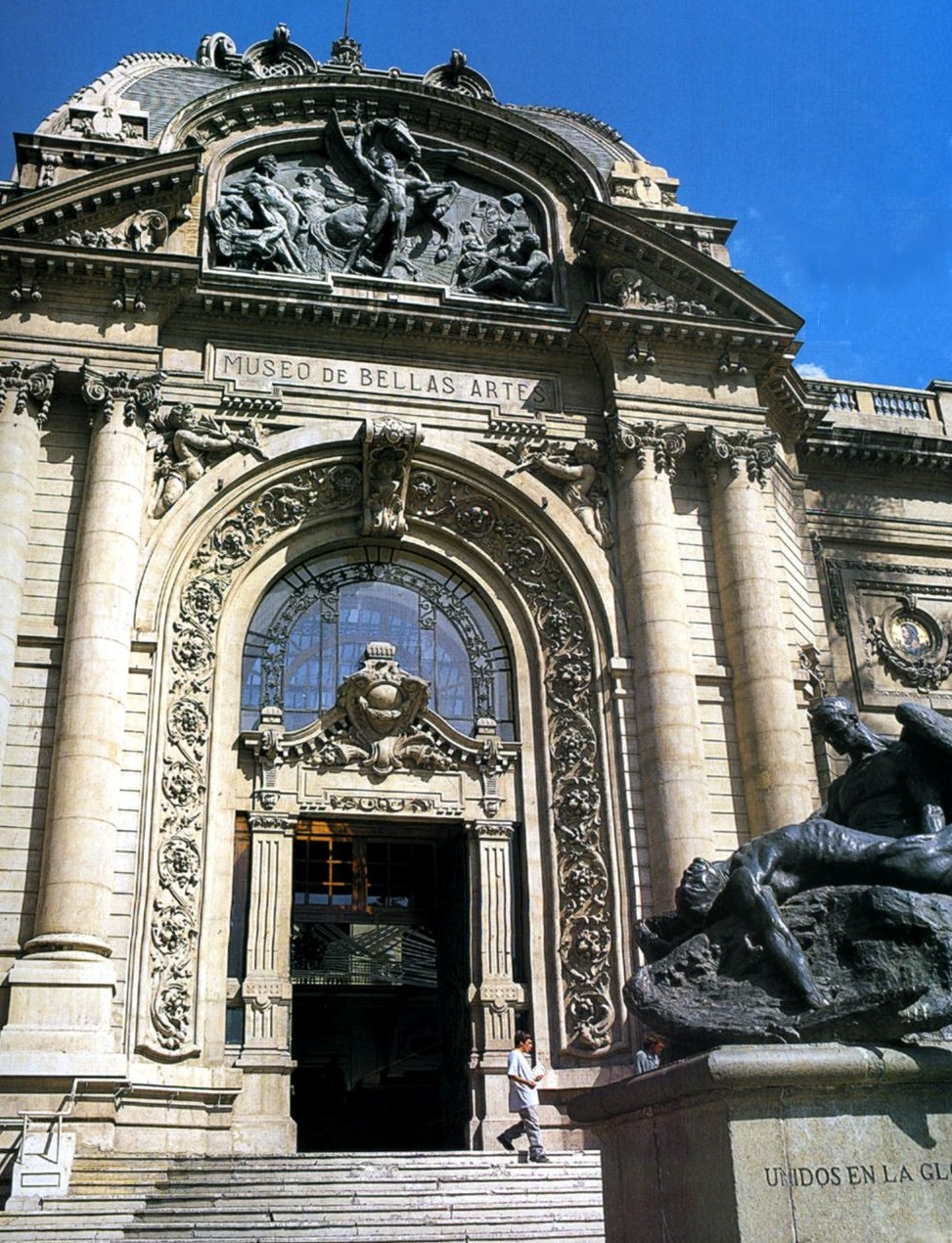 santiago has quite a few pieces of modern architecture, yet also pleasant areas of earlier times.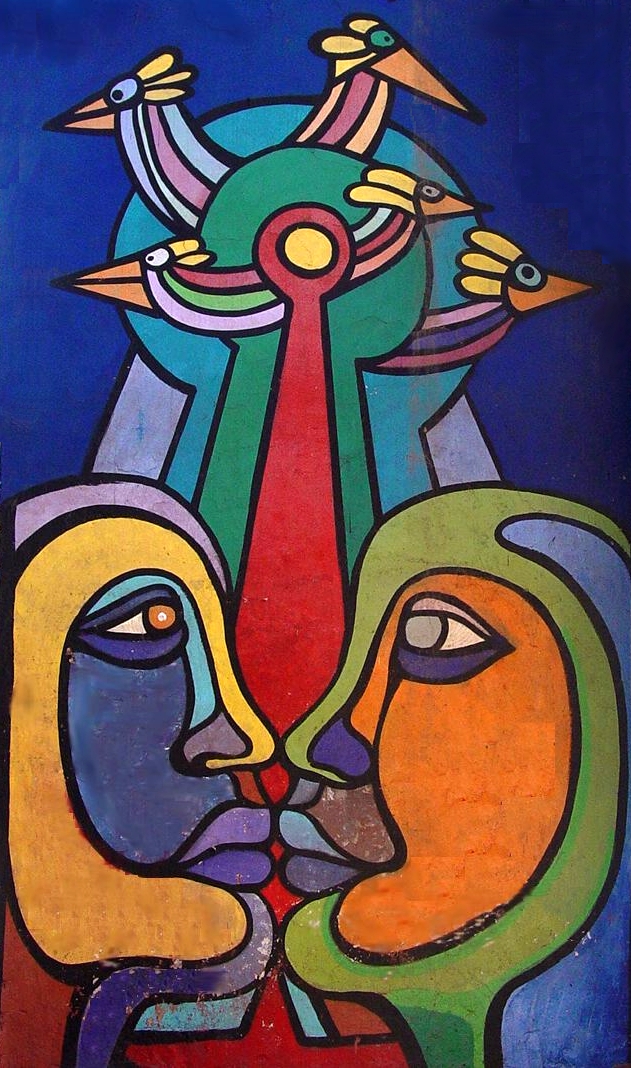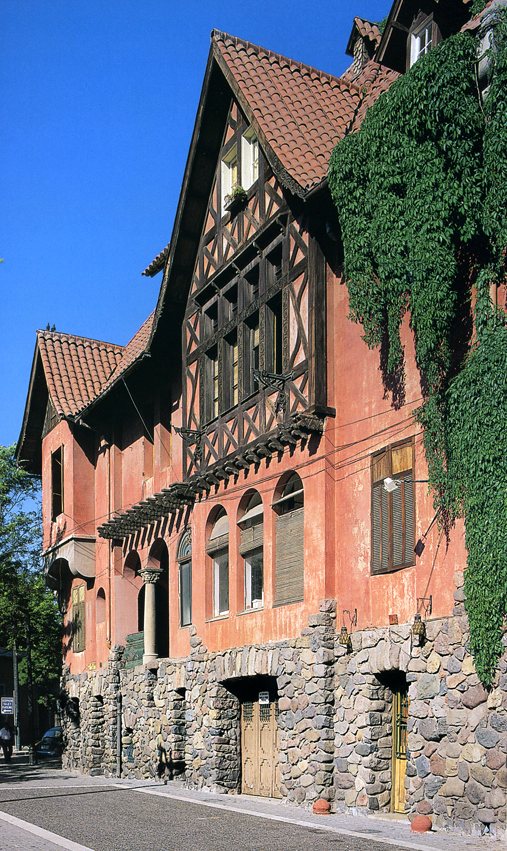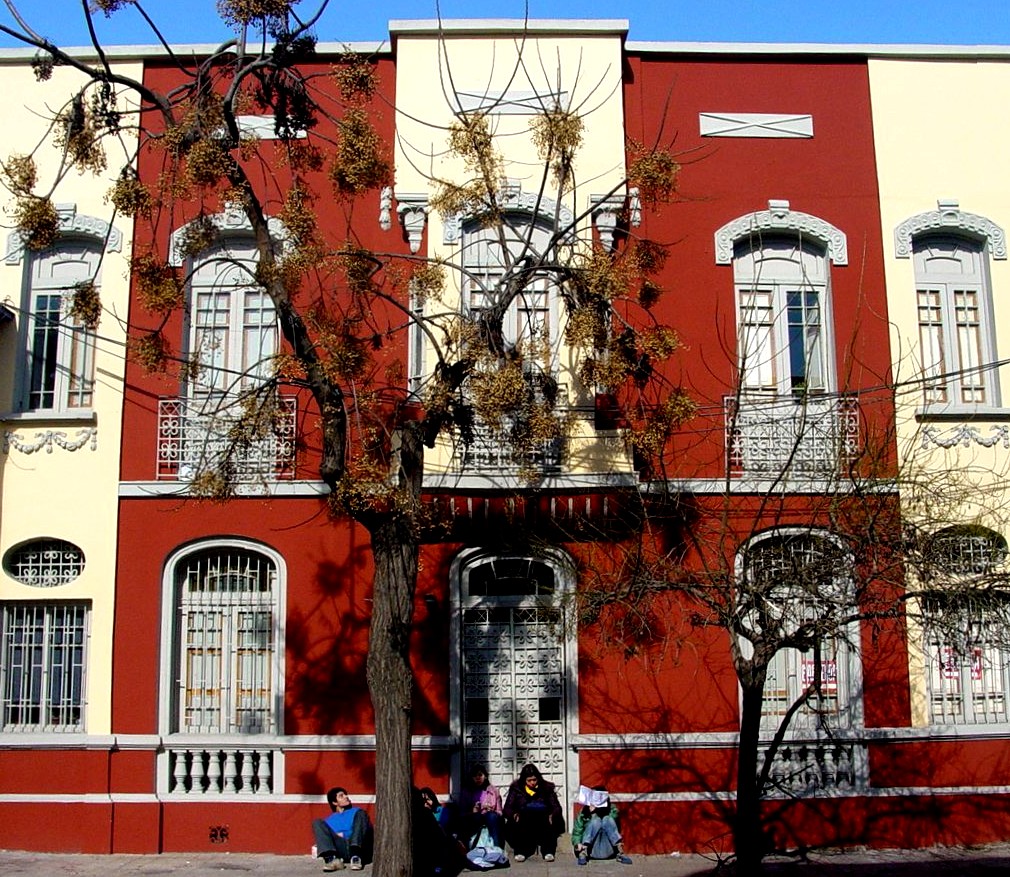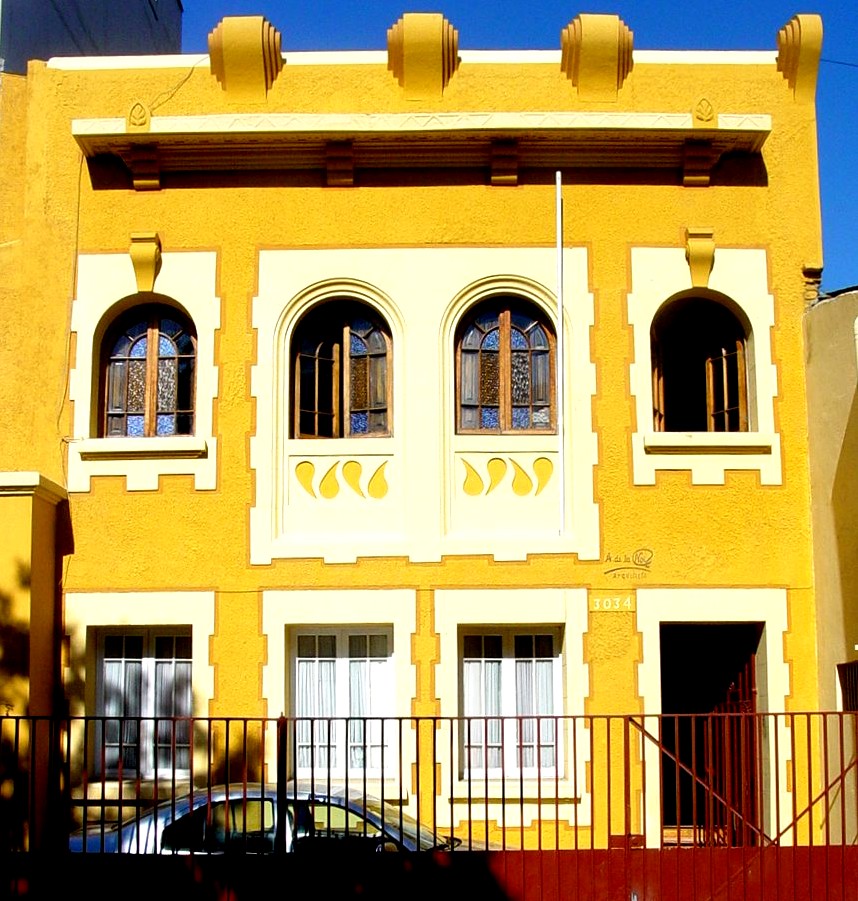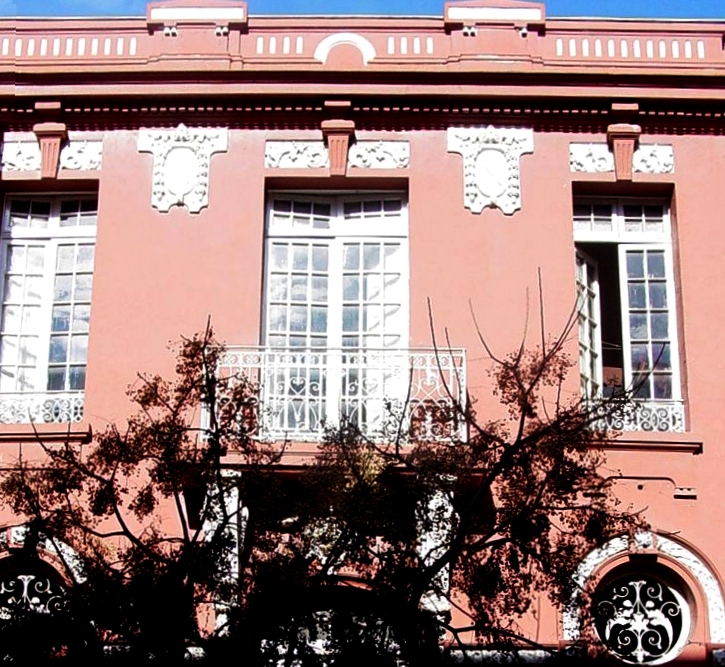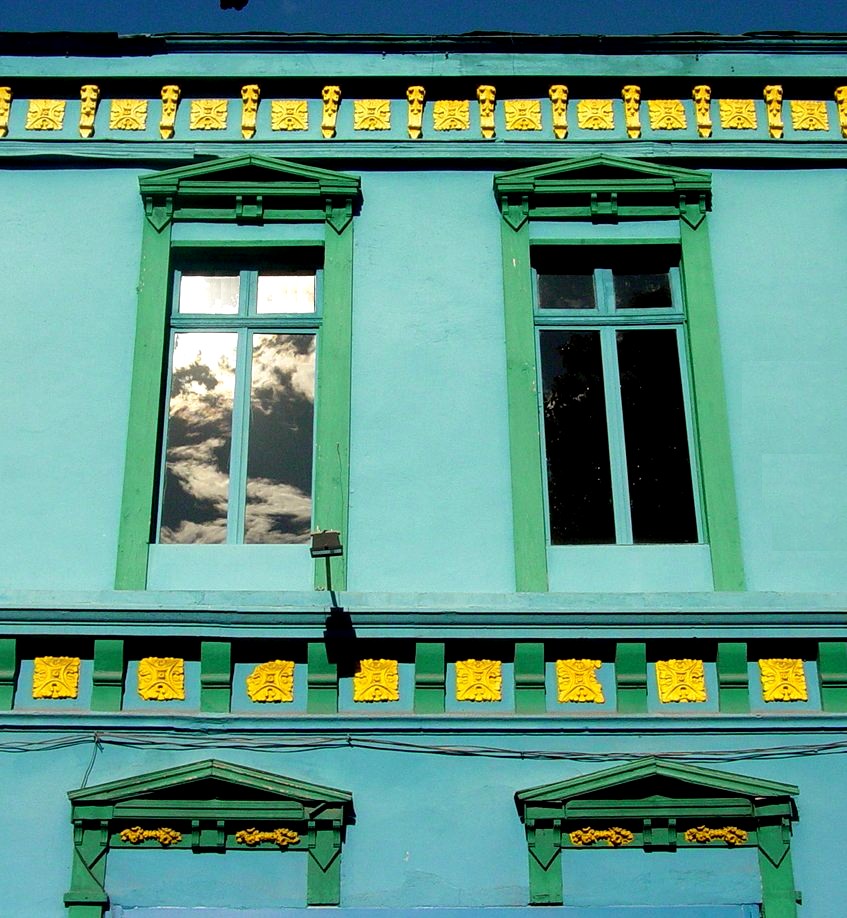 here are a brown, a yellow, a pink and a green residence, reminding of the city's history.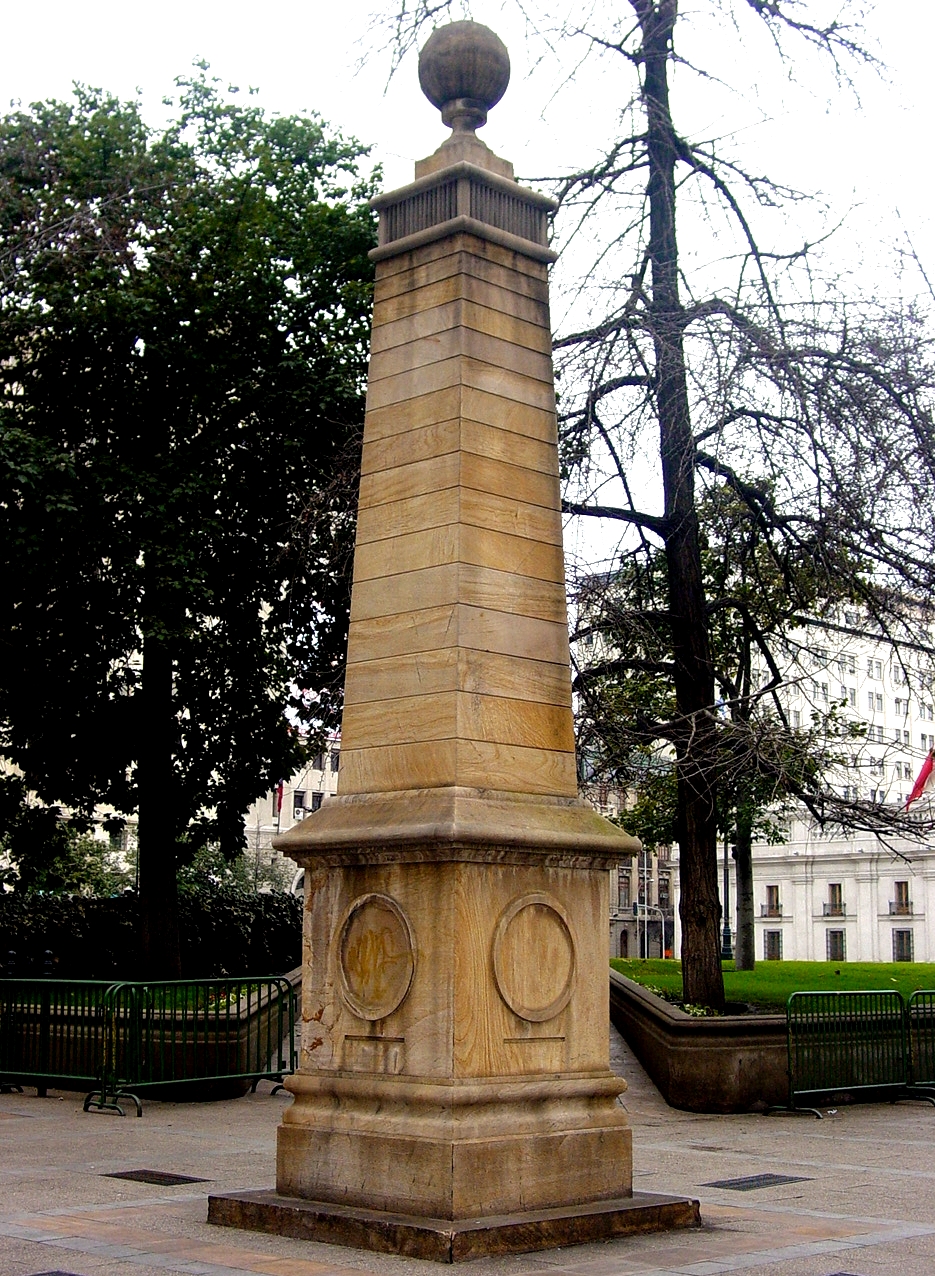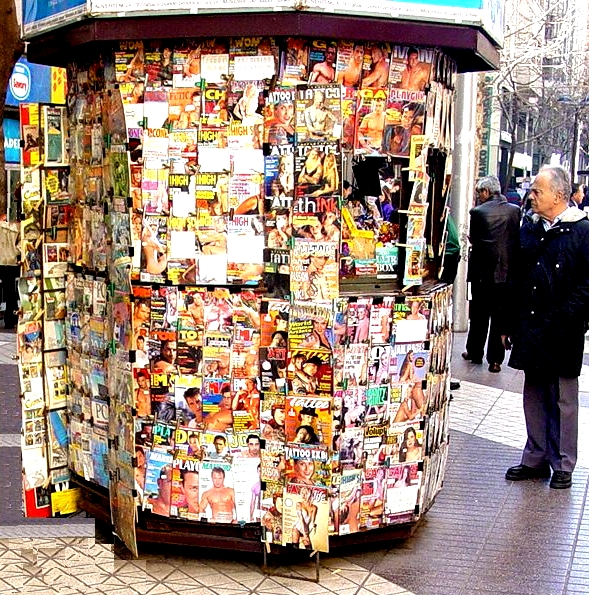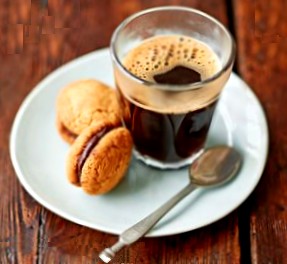 the many memorials are not my thing... at the cute newspaper kiosk i was lost, because i don't speak spanish ... so icecream and an espesso, both of top quality, were what i then enjoyed!